Value Stock members, here is some transparency on the "SELL" coverage on Snap Inc:
In the ER, SNAP reported very weak user growth. This is the only metric holding this stock.
Get what you can selling the stock and do not look back.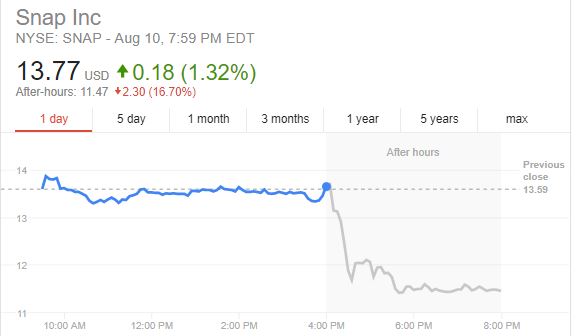 Related: Twitter is no longer a good speculation. FB has a massive moat. Its "Watch" Youtube alternative will crush Alphabet's Youtube.