The S&P500 made record highs again last week, but capitulated this week. We have seen a higher high every week, since the start of February, so today's price action breaks a bullish pattern. 
Disappointing UM Consumer Sentiment
data sapped an earlier attempt to rebound and pushed the index to a new low for the week, which is still above last week's low at 1834.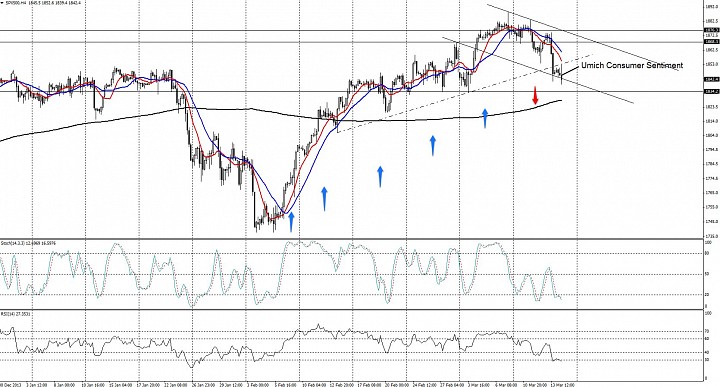 (S&P500 4h chart)
If the market can push below 1830, we should respect this short-term bearish development, and either wait for a significant dip before considering a buy again, or look for a rally to fade in the short-term.
If the S&P500 rallies back toward 1865-70, we should probably look for resistance factors - falling resistance, previous resistance pivots.