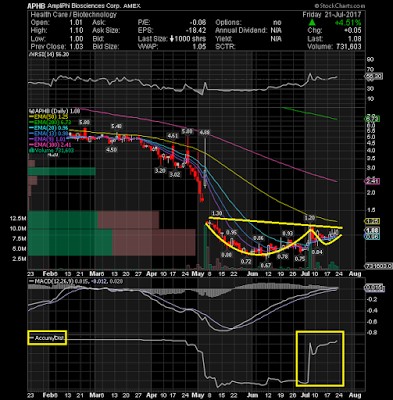 I hope everyone is enjoying a great weekend with family and friends. I am sure you are eagerly awaiting the market's open Monday and getting ready to start the week with a profitable trading session. Today, i will start with a stock that im following closely.
Ampliphi Biosciences Corp (NYSEMKT:APHB) is a bounce play set for a big breakout. Technically, it has been forming a cup and handle bottom since May and is flirting with key resistance at 1.10 level. The stock is beginning to see strong accumulation this month and something has to give. It appears to have very little resistance pass $1.10 and if strong momentum comes next week we could see a possible big breakout.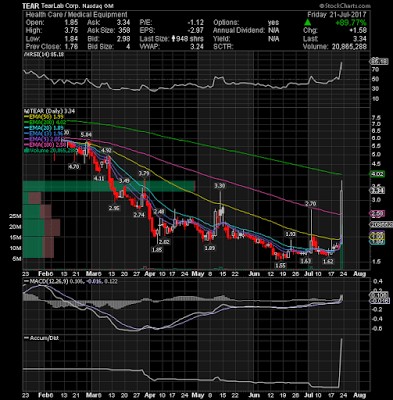 Shares of TearLab Corporation (NASDAQ: TEAR) skyrocketed 89% on Friday to $3.34 after receiving European regulatory clearance for next-generation Tearlab Discovery System. Looking at the technical daily chart above we can see that next major resistance is now located...
More