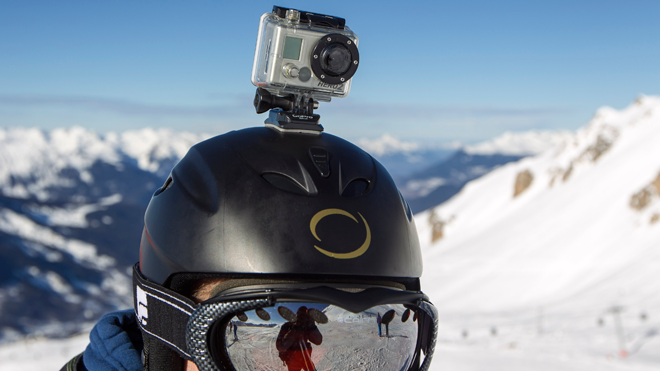 GoPro (NASDAQ:GPRO) is using this year to unveil its media partnerships. The latest one is a partnership between GoPro and Vessel, a premium online video platform.
I don't plan to go into great detail about the partnership itself except for a few points. My plan in this article is to show readers and investors that GoPro isn't sitting idle on the media front, contrary to how some analysts or investors interpret management's conference call language as "radio silence."
After reading about the launch of Vessel, GoPro's partnership with them and the fact that I was going to get a year free off the bat, I decided to sign up and check it out. To say the least, I can't stop engaging and watching videos. I went from A&E TV show clips to NASCAR recaps of the race Sunday with in-car radio to GoPro's channel where I haven't moved. It's not much different than what I'd probably see if I went to A&E's website or watched RaceHub on FoxSports1 on my dish at home or went to GoPro's channel on their website, but what sets it apart from doing the aforementioned is I get it all in one place and just the clips I want to see. I just keep scrolling and scrolling and it doesn't seem to end. They seem to have the stickiness factor there, but time will tell if I return to it over and over again. For free I may or may not, but I like the content I'm getting and seeing which I'm not getting fed elsewhere. If I was paying the $2.99 a month it may be a reminder for me to check in and get my couple nickels worth.