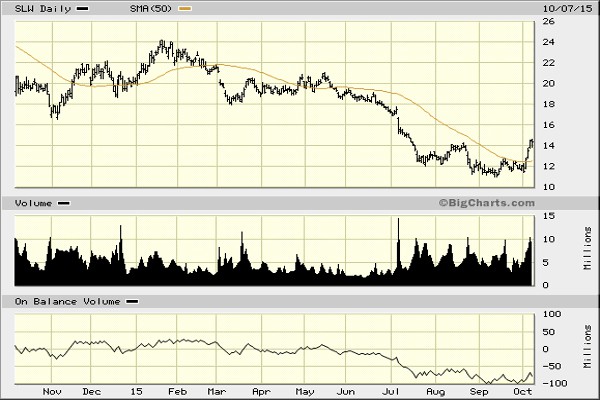 NEW YORK (TheStreet) -- Since the early 1970s, the public has been captivated by silver and for a good reason. In the '70s commodity boom, gold went from $100/oz to over $800 or an eight-fold increase. Silver on the other hand went from around $1.60/oz to an eye-popping $50/oz. You do the math.
Precious metals have been in a funk since late 2011 as global turmoil and tensions have failed to stir the bull, and inflation fears have been replaced with deflation realities.
In the past two months, gold and silver have seen new interest from investors with both the metal and the mining issues seeing higher lows and increasing volume to support the moves.
STOCKS TO...
More