Gains driven by purchases in South, lower-priced houses
Unbuilt homes climb, inventory down in boost to construction
Purchases of new U.S. homes unexpectedly jumped in July to the highest level in almost nine years, led by soaring demand in the nation's south and adding to signs of persistent housing-market strength.
Sales increased 12.4 percent to a 654,000 annualized pace, the fastest since October 2007, Commerce Department data showed Tuesday in Washington. That exceeded the most optimistic forecast in a Bloomberg survey. Purchases in the South were the strongest since before the start of the last recession.
Employment gains and historically low borrowing costs are providing firm support for housing demand, helping reduce inventory, which will probably keep new construction elevated. The report showed an increase in the share of homes sold for less than $300,000, indicating builders are turning their sights to entry-level buyers.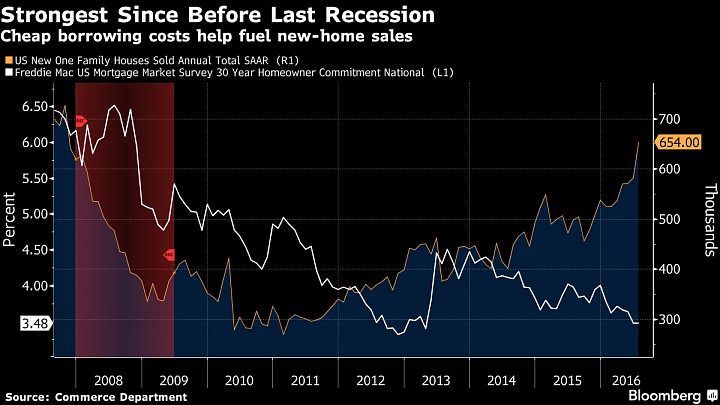 The increase "makes perfect sense when interest rates...
More