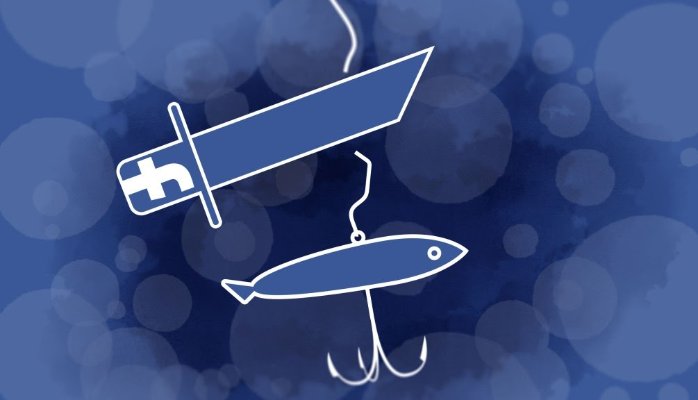 Facebook declared war on deliberately deceptive headlines, also known as "Clickbait." The practice of enticing readers with sensational and misleading headlines will soon disappear from newsfeeds and timelines when Facebook's new algorithm takes effect.
With our time and attention so taxed, the attack on clickbait is a battle cry for worthwhile content. Facebook has sent a clear warning to publishers, saying that those who continue the practice will find their content at the back of the line.
"People are still telling us they would prefer to see clearly written headlines that help them decide how they want to spend their time and not waste time on what they click," Facebook

The Content Revolution Degraded Quality
The content revolution changed the best practices of the Internet substantially. Slowly but surely we started seeing more and more content with reduced quality, masticated into a Buzzfeed style lacking the substance we need and crace. This gradual transformation from long-form articles to beyond simple online content bred hundreds of useless and repetitive listicles, quizzes, slide shows, and GIFs. The hallmarks of clickbait.
This isn't to say all quizzes, listicles, slide shows, and GIFs are clickbait, nor is it to say that the form disallows substantial content. It did, however, facilitate widespread audience manipulation. And users (myself included) are tired of the charade.
Clickbait was created to prey on our strung out attention spans. A reader lured in by clickbait will often find pages littered with advertisements and frivolous content. The objective is clear: Deliver as many page views for advertisers as possible.
This practice, in addition to depreciating the value of reader experience and eroding trust, cast doubt on a traditional marketing metric. Whereas in the past, page views were a reliable measure of content success, now, one million users on a page could tell you more about the effectiveness of the clickbaity headline than the actual content.
The Consequences of Clickbait for Marketing Research
Those eviscerated metrics are slowly being replaced by data on how we engage with online content. Ultimately, our actions when browsing speak louder than page views. That's why Facebook's algorithm will track how often and how quickly people click through a link and bounce back to the previous page. The assumption is that this behavior indicates content worth to the average user.
Facebook aims to improve user-experience and initiate a cultural shift in the publishing world. The goal is to force more transparent, informative headlines that truly inform rather than manipulate.
As a user myself, this is an exciting move forward. I'm particularly interested to see how UpWorthy and BuzzFeed adapt to this change.
Facebook Can Change Online Culture
This topic of platforms changing human cognition and culture is endlessly fascinating. And it's urgent.
From a cultural perspective, when you consider that approximately 70% of people believe traditional news sources are biased and obtain their daily news from social media, the impact and need for this change comes into stark relief.
If we don't trust traditional news sources, then the places where we do consume news that we trust should be held to the utmost standards, not just for our personal sakes but also for the sake of our society. Beyond that, the way we process information and learn to recognize valuable and worthless content hinges largely on presentation. If clickbait were the norm, what would that do to rational discourse?
Speculation aside, from an economic perspective, news publishers admit that roughly 80% of mobile social traffic comes from Facebook. Even the slightest algorithmic tweak to the Newsfeed will have noticeable effects on revenue streams. I'm sure many content providers are today embroiled in emergency strategy meetings.
A world where people turn their backs on clickbait and irrelevant listicles to consume higher quality content that seeks to educate and provide value can only be a good thing. I'm hopeful that clickbait will soon be confined the history books, along with Geocities, AOL, and MySpace.
Maybe now we can start delivering value as a standard, not as a choice.