Last time I looked at the GBP/JPY the pair had
tested support and looked ready to rally after a "spring" set-up
. Well it has followed up that action with a continuation and a break to highs not seen since 2009.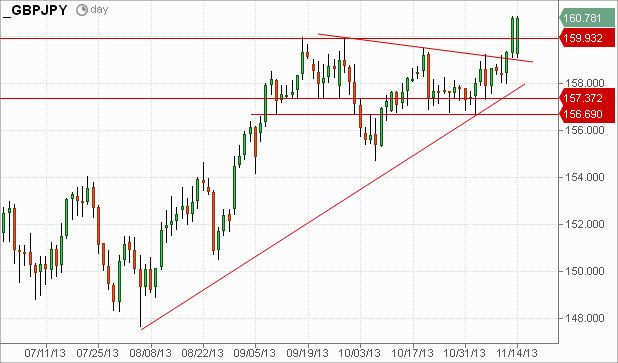 This continuation move is very technical as the pair has broken out of a downward sloping resistance trendline as well as a horizontal pivot at the 160 level. This likely opens up the pair for further gains.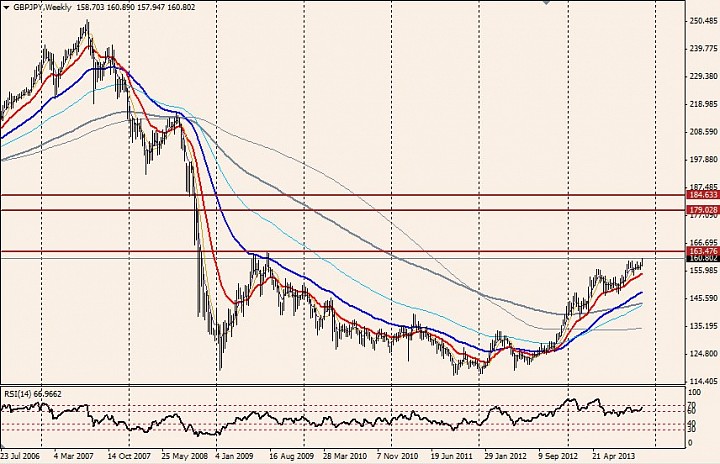 We have to look at the weekly chart to get a sense for where we are in this pair. The next key pivot following this break-out goes back to the highs in 2009 around 163.50. It's a bit premature to consider what happens beyond that, but as we can see, the GBP/JPY was at much loftier levels during 2007-2008. Could this be the start of a multi-month run? It's possible if expectation around the BOE have changed dramatically and we see some extra moves by the BOJ, making the GBP/JPY a favorite for carry trade. For now, the focus should be on the possibility of another 250 pip move higher as the next leg.