The EUR/JPY sliced through short-term support at the 139 level overnight, extending its downswing.

<!== INSTRUMENT %% %1440% ==!>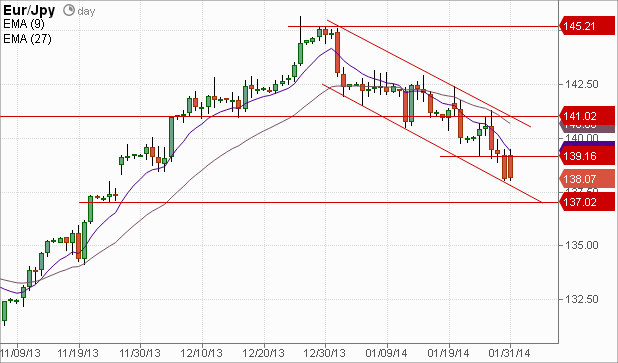 The pair has established a well defined downward channel over the last month, and today's breakdown continues to favor the bear's case.

Looking at the structure of the top, it can be seen as a type of head and shoulders, with the high near 145.20 and the neckline at 141.

That is a 420 pip distance, and projected from the neckline targets the 137/136.20 level, a target that would be the target for further downside action.

With equities continuing to sell off, the likeliest strategy would be to sell rallies (especially ones that test the old support near 139 as resistance) until risk sentiment changes.