Want access to this information before it is priced into the market? Get access to Benzinga's real-time news feed for only $1.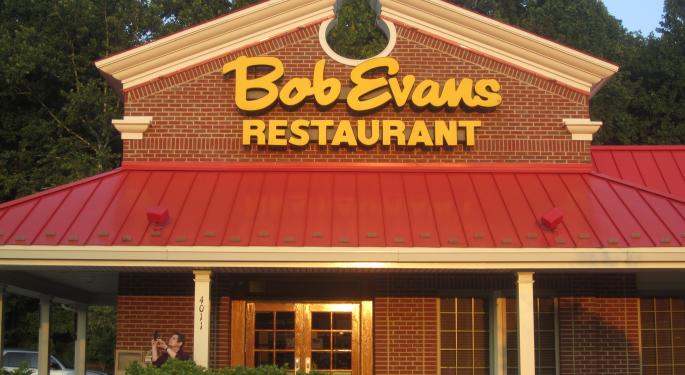 Shares of Bob Evans Farms Inc BOBE 3.38% have seen selling pressure this summer, as the company underperformed the KBCM Restaurant index. The stock has dipped nearly 15 percent since July 1, while the index has only lost around 2 percent.
In a report published Monday, KeyBanc analyst Chris O'Cull upgraded shares of Bob Evans to Sector Weight from Underweight (with no assigned target), citing expectations for restaurant stocks to now outperform as...
More