The June Empire State Manufacturing Survey showed improvement by the
general business condition index from 19.0 to 19.3
. This beat economists' forecasts around 15.2. Some highlights from the report: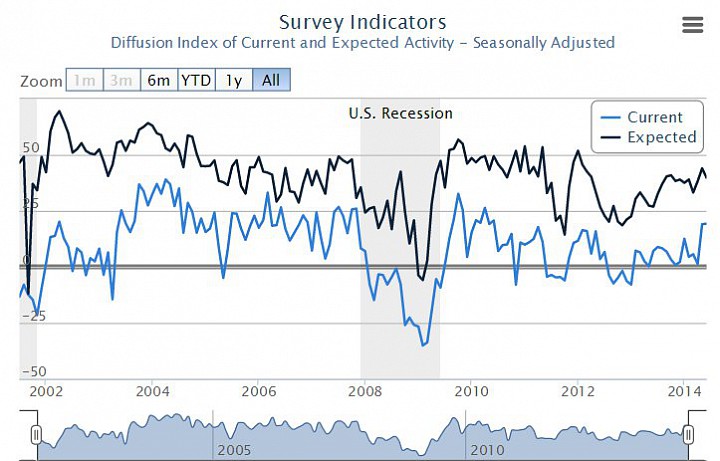 (source:
Federal Reserve Bank of New York
)
- New Orders index climbed to 18.4, highest level in 4 years.
- 40% of the surveyed responded that that conditions improved, while 21% said they worsened. 
- Unfilled orders index held stead near 0
- Indexes for prices paid (17.2) and prices received (4.3) were lower, indicating slower price increases.
- labor market conditions are improving, with employment and working hours increasing modestly. Employment index was down to 10.8, and average workweek index climbed 7 points to 9.7.
- 6-month outlook remains high, even as the index for
future general business conditions
 fell 4 points to
39.8
.