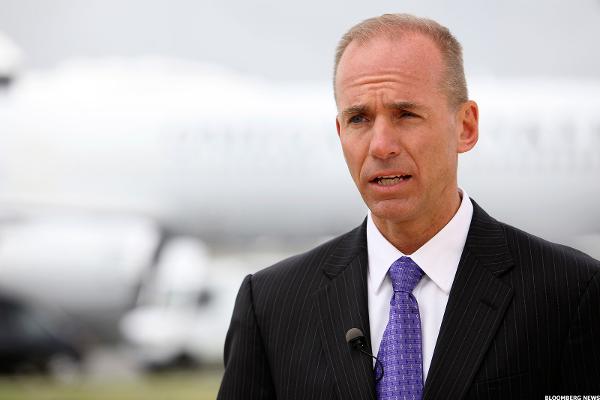 NEW YORK (TheStreet) -- Boeing (BA) CEO Dennis Muilenburg discussed the production of the aerospace company's largest twin-engine jetliner, the 777X, with Bloomberg's Guy Johnson on "Bloomberg Markets" Monday.
"The 777X is going to be a great airplane for the marketplace and our customers are excited about that," Muilenburg told Johnson.
The company is "moving briskly" through the development stages, he added.
However, since Boeing is in the "meat" of development on the 777X, the company can still make adjustments to the plane's design on a...
More