Pakistan is strengthening its relationship with Russia while facing increasing tension with the United States in connection with their efforts to fight the Islamist militants in the region. Washington views Islamabad as an undependable partner in combating terrorist groups.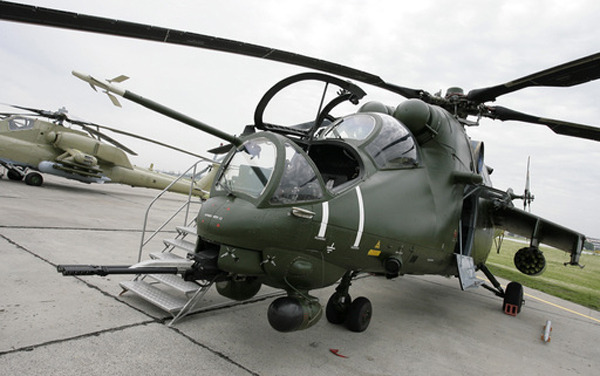 The Pakistani government purchased four Russian Mi-35 attack helicopters. The country did not disclose the acquisition price for the helicopters. Pakistan and Russia have been negotiating a deal over the past year.
Last year, Russian Defense Minister Sergei Shoigu visited Pakistan and discussed bilateral defense cooperation with the leaders of the South Asian country.
In June, Pakistani Army Chief of Staff General Raheel Sharif visited Russia. He visited Russia's arms expo, which features Russia's advanced weapons and military equipment. After his visit, Moscow sent a draft contract for the delivery of four attack helicopters to Pakistan.
Currently, Islamabad has several Mi-17 helicopters, which were delivered by the United States. The Pakistani government is using these helicopters to help combat the Islamist militants in the region.
Zafar Hilaly, a former senior Pakistani diplomat, commented, "Pakistan has decided it is no longer an American client state. The government "decided that although America will remain important, it must have other alternatives."
During the Shanghai Cooperation (SCO) summit...
More