Invest with Confidence. Are you a financial professional? Stay on top of your portfolio with Benzinga Pro's real-time newsfeed and alerts and never miss a headline again.
Don't miss the chance to try it FREE today.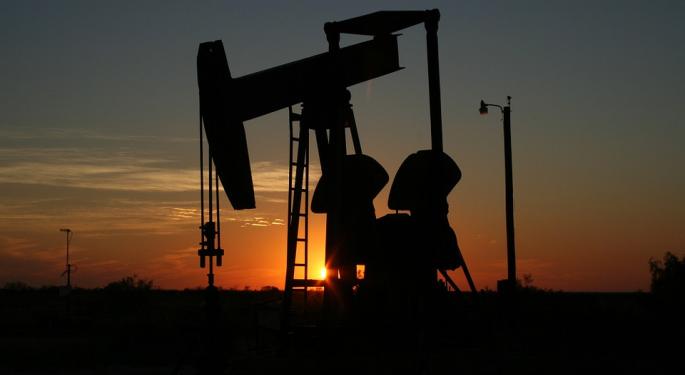 On the surface, a U.S. Department of Justice antitrust lawsuit filing would certainly seem like bad news for a potential buyout target like Baker Hughes Incorporated BHI 0.66%. However, since the DOJ announced it intends to block the Baker Hughes/Halliburton Company HAL 0.02% merger on April 6, Baker Hughes stock has surged more than 10 percent.
What's Going On Here?
There are two factors at play for Baker Hughes. First, if either Baker Hughes or Halliburton decides to abandon the deal rather than fight the DOJ, Baker Hughes gets a massive $3.5 billion termination fee from Halliburton. With just over 437 million outstanding shares, this termination fee is equal to about $8 per share for Baker Hugher. Looking at it another way, $3.5 billion is equal to about 17 percent of the company's current market cap.
But there's more potential good news for Baker Hughes. If the Halliburton deal falls through, there are a number of other companies that are rumored to be interested in buying or merging with Baker Hughes.
This week, JPMorgan's Sean Meakim called a potential Baker Hughes/National-Oilwell Varco, Inc. NOV 0.52% merger possibly "the best route to value creation over the next cycle."
Related Link: Morgan Stanley At Dubai Analyst Conference: Oil Stuck In $25-$45 Range
Barclays analyst J. David Anderson says that Baker Hughes could be "the missing piece" for General Electric Company GE 0.55%'s oil unit, and GE certainly has the resources for a buyout.
Finally, this week CNBC's Jim Cramer said that integrated oil companies like Exxon Mobil Corporation XOM 0.01% and Chevron Corporation CVX 0.29% could choose to pounce on Baker Hughes if the Halliburton deal falls through.
"Who wouldn't want to own one of the biggest oil services firms in the world when the world might be experiencing a surge in demand," Cramer said of Baker Hughes.
When the dust settles on the Halliburton deal, Baker Hughes could find itself in the middle of a bidding war with a $3.5 billion check in its hand.
It's unclear at this time how much truth is behind the buyout interest rumors, but the market clearly sees plenty of reasons for optimism if the Halliburton deal falls through.
Disclosure: the author is long HAL and BHI.
© 2016 Benzinga.com. Benzinga does not provide investment advice. All rights reserved.