Interesting to note what will happen here with the Pound.
<!== INSTRUMENT %% %1440% ==!>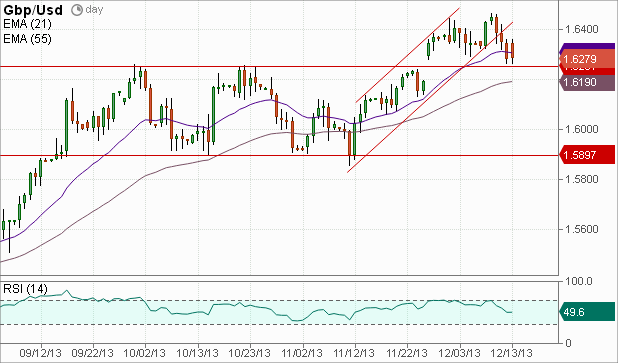 After breaking above the 1.6255 area to end last week, the pair stalled out around 1.6465.
It now has moved back to that old resistance level. This therefore is an important test of the recent upswing as a hold here would turn that 1.6255 area from resistance to support, and show that the Pound is able to hold these higher levels.
However, if we slide below, it doesn't mean that the upward momentum is reversed. The middle of the recent range around 1.6060 would be a level that I Iook for as a support for the pair.