Following September's modest bounce in exisitng home sales, and explosion in new home sales (biggest jump in 25 years), today's pending home sales was a huge disappointment, blowing the bounce back narrative.
Pending Home Sales tumbled 5.4% YoY to its lowest since Jan 2015...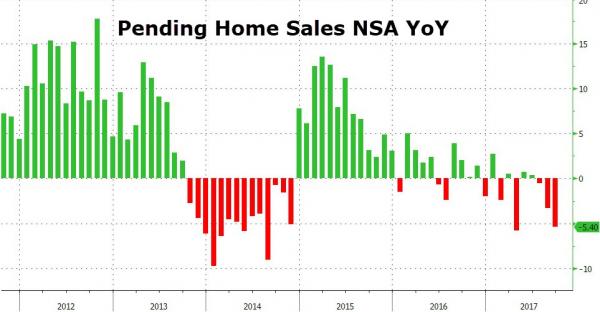 Take your pick - is the housing 'recovery' good, bad, or ugly...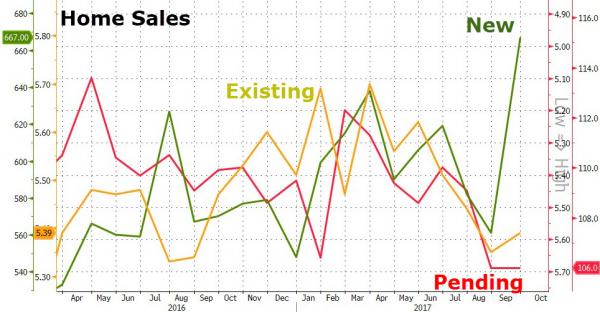 The South saw only a modest decline suggesting this is not all due to the storm.
"While most of the country, except for the South, did see minor gains in contract signings last month, activity is falling further behind last year's pace because new listings aren't keeping up with what's being sold," Lawrence Yun, NAR's chief economist, said in a statement.
Economists consider pending sales a leading indicator because they track contract signings.
And finally a little context for this 'housing recovery'...