Invest with Confidence. Are you a financial professional? Stay on top of your portfolio with Benzinga Pro's real-time newsfeed and alerts and never miss a headline again.
Don't miss the chance to try it FREE today.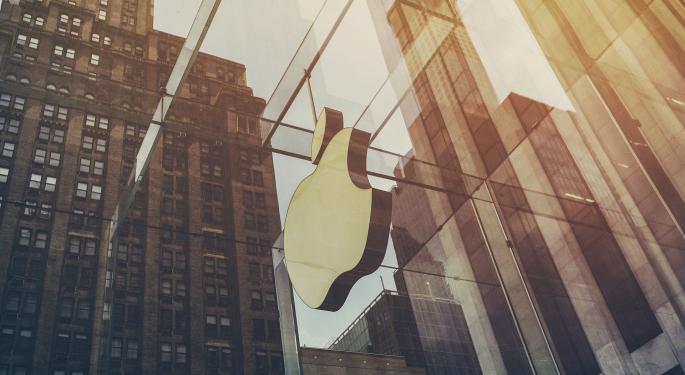 Apple Inc. AAPL 0.27% is expected to have "by far the most difficult quarter" for iPhone shipments on year-over-year basis when it reports its second-quarter results on April 26, Angelo Zino of S&P Global Market Intelligence told CNBC.
Zino, who has a Buy rating on Apple, expects a shipment of 51 million iPhone units, representing a drop of 17 percent from last year. However, the analyst sees much lower decline in June quarter (about 5 percent) and subsequent improvements thereafter.
As such, the analyst said "investors should look past" if they hear any type of bad news on iPhone front.
Wall Street analysts, on average, expect Apple to earn $2 a share on revenue of $51.97 billion for the second quarter. This implies a drop of about 14 percent in EPS and 10 percent decline in revenues from last year.
Zino noted that the longer replacement cycle for iPhones is not a cause of concern as the recent programs "started to come a bit more popular" and he expects the launch of iPhone 7 may see some of the consumers "who have held on to their phone for north of two years may come back to the market."
Since the earlier models have become old and battery life may have started to die down, the analyst feels "it is time for consumers to replace their old phones when the next-generation device comes out."
On the iPhone 7, Zino is looking for the removal of audio jack as it would make the phone thinner, and other wireless charging features.
According to TipRanks, Zino has a success rate of 28 percent with an average return per recommendation of -15.2 percent. The analyst is ranked 3,650 out of 3,907 analysts.
© 2016 Benzinga.com. Benzinga does not provide investment advice. All rights reserved.