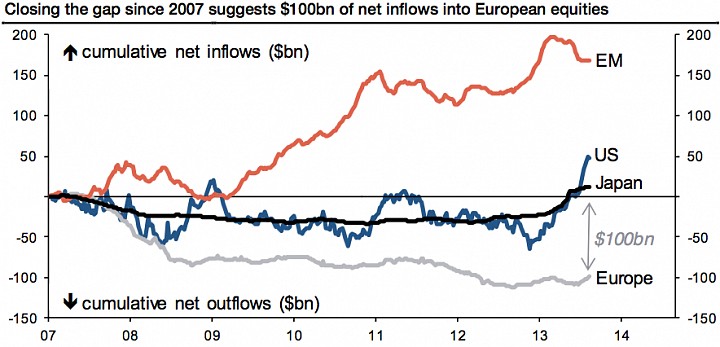 With the Fed's QE program tapering down any week now, and so many analysts not really believing the U.S. economy is really as strong as numbers show, teamed with the notion that the European economy has truly turned the corner its recovery more and more money is flooding into the European stock markets. 
Analysts are expecting to see $100 billion come into European markets, and it has already begun last week investors took their money out of U.S. stock markets for the first time in seven weeks, while European markets saw $2.3 billion come into the markets, the highest inflow in over two years for any single week. 
Start doing your market research on which European stocks you like guys, its looks like our money will be take a trip across the pond soon.