The average analyst estimate comes in at $0.39 per share for Starbucks.
Any disappointment should be considered an opportunity for long-term investors.
Starbucks' investors should expect continued financial strength.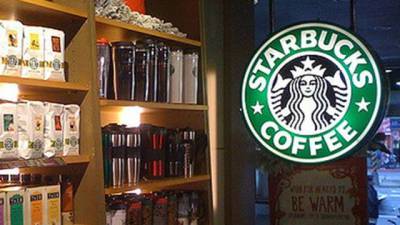 On April 21, beverage restaurant chain Starbucks (NASDAQ:SBUX) will report its Q2 FY 2016 earnings. The average analyst estimate clocks in at $5.03 billion for revenue and $0.39 for Earnings Per Share (EPS), representing YoY increases of 10% and 18% respectively. Meeting or beating these estimates shouldn't prove difficult for this company.
After all, in the most recent quarter, Starbucks expanded its revenue and free cash flow 12% and 15%, respectively, YoY (net income comparisons were negative due to an extraordinary gain a year earlier). However, recent concerns and factors may reign when Starbucks reports next Thursday, at least in the short term.
Wall Street Concerns
Deutsche Bank (NYSE:DB) downgraded Starbucks stock on April 12. Deutsche Bank cited the change in Starbucks' loyalty program and its high valuation as reasons for the downgrade. This led to much negative chatter in the financial...
More