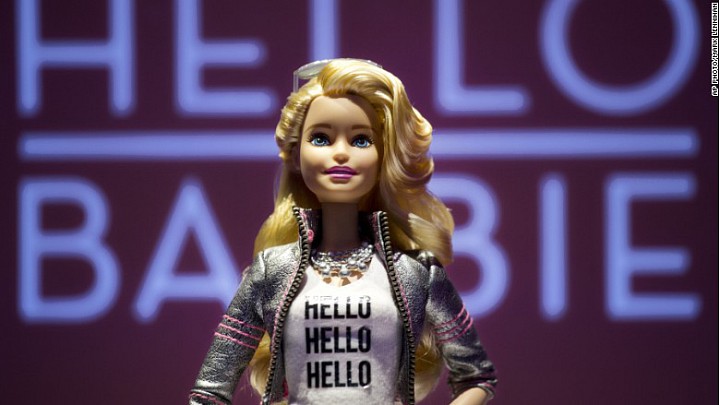 There are few plot details about "Toy Story 4" -- which is coming out in 2017. But if Disney and Pixar want the movie to be realistic, they should get rid of Barbie, Ken and the Fisher-Price Chatter Phone.
Mattel owns those brands. And demand for them is slipping. Kids just aren't playing much with those toys anymore.
Barbie sales plunged 16% in 2014. Fisher-Price sales were down 13%.
Even American Girl, the brand that's supposed to help soften the blow from the decline of Barbie, may have peaked. Its sales were down 3% last year.
The only major Mattel brand to report growth last year was Hot Wheels -- and they only rose 3%.
How much worse can it get? But there may be some signs of hope. Mattel reported its latest quarterly earnings after the closing bell Thursday.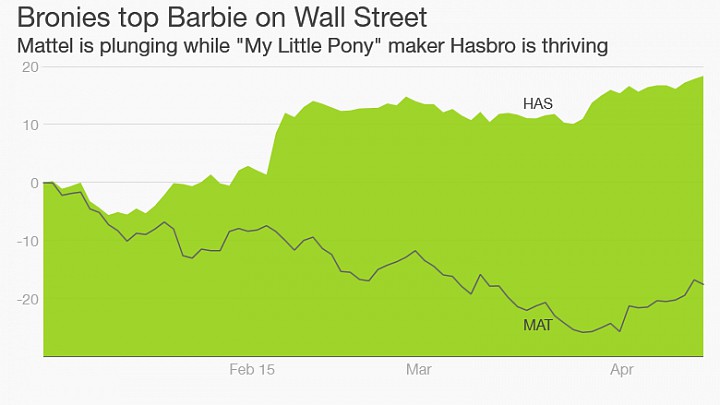 Although revenue fell from a year ago and Mattel (MAT) posted a loss, sales topped forecasts and the loss wasn't as big as expected. Barbie sales stabilized and Mattel shares soared 8% in after hours trading.
But Mattel's stock is down nearly 20% this year and has fallen almost 40% from its high in the past...
More