Reuters summed it up (because there really was absolutely nothing at all new from Japan or China)...

h/t @StockCats
While deadlift fails and etrade babies would be appropriate, the idea of pride coming before the fall (as evidenced by so many talking heads in the last 2 days on mainstream media) seemed summed up perfectly as follows (forward to 2:10 and enjoy):
Before we start, let's apportion some blame - Tim Cook...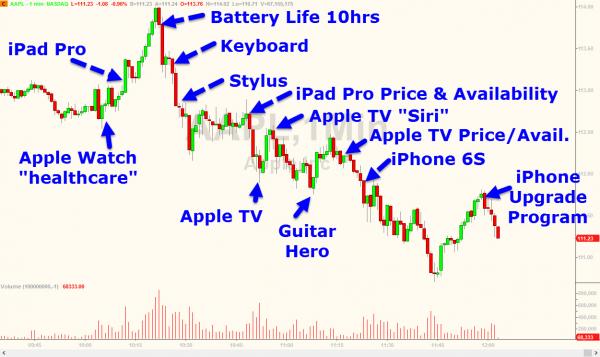 Oops...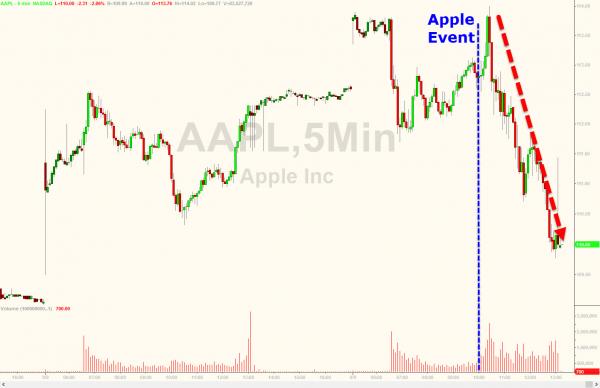 We did warn you...
AAPL better wrap this up soon or the market will flash crash

— zerohedge (@zerohedge)

https://twitter.com/zerohedge/status/641668311260995584
But it all started in Asia with some major JPY dumpage (paging Mr. Kuroda) to ramp Nikkei almost 8 ridiculous percent!!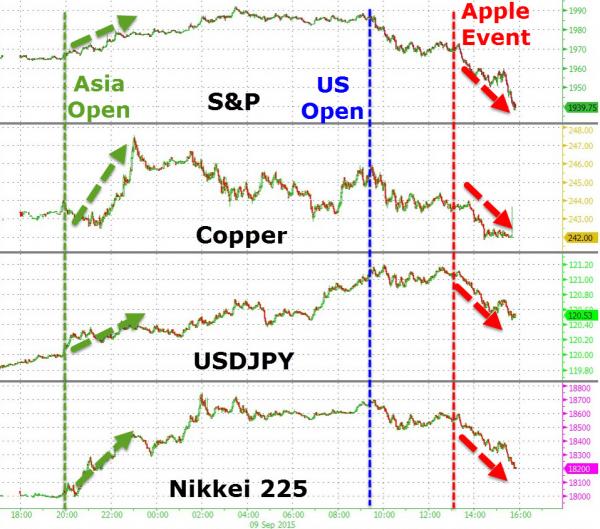 And the disappointment is a clear inflection point in the markets...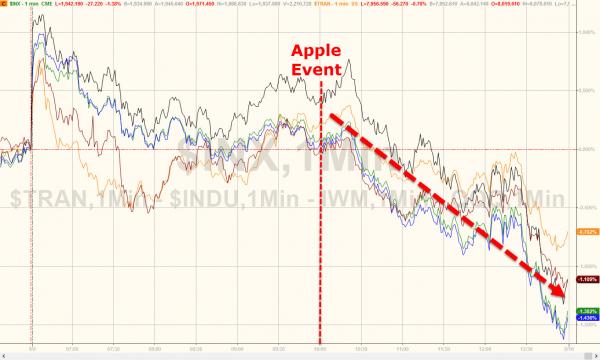 But still higher since Friday (for now)...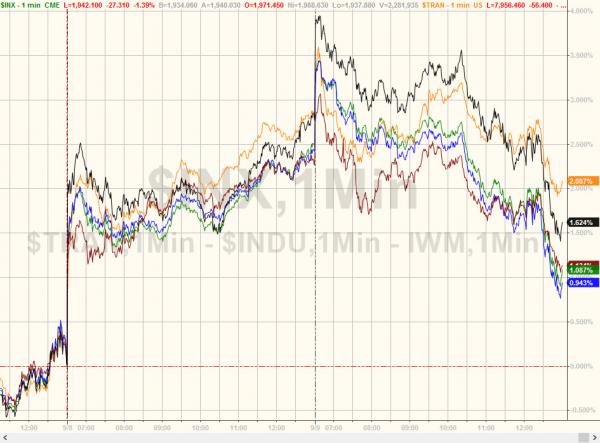 We are going to need some more help from Asia...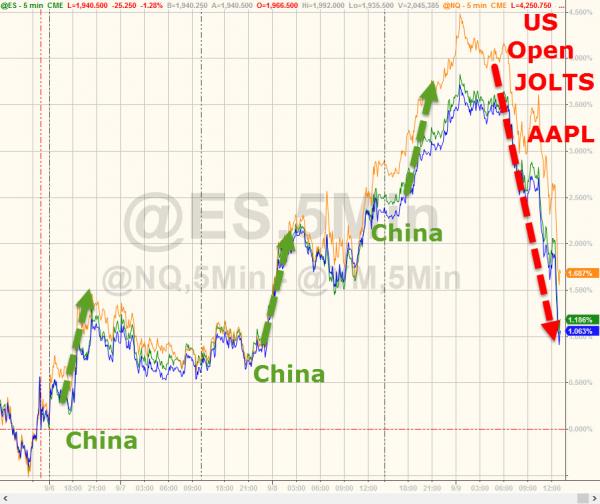 Dow Futures give us better context for this dead-cat-bounce...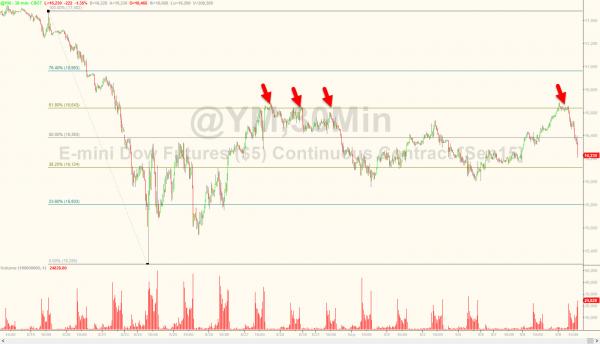 Still could be worse...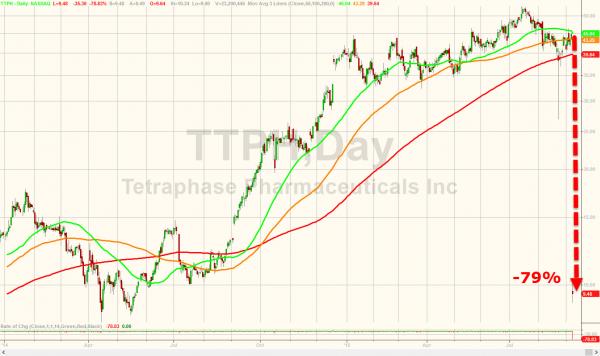 Treasuries extended losses early on as rate-locks dominated amid heavy corporate issuance but as AAPL rolled over and the "hope/hype" faded, bond yields collapsed...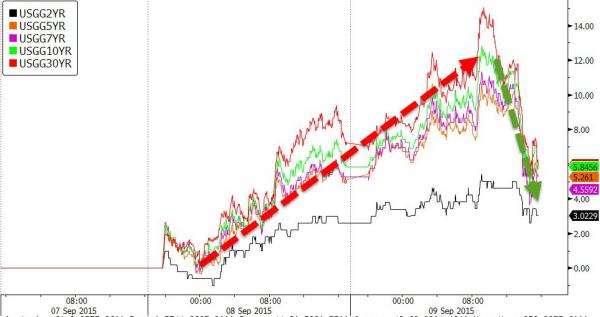 The US Dollar ended unch on the day, driven as usual by EUR, but JPY strength and AUD weakness broke the back of the recent exuberant carry-driven idiocy...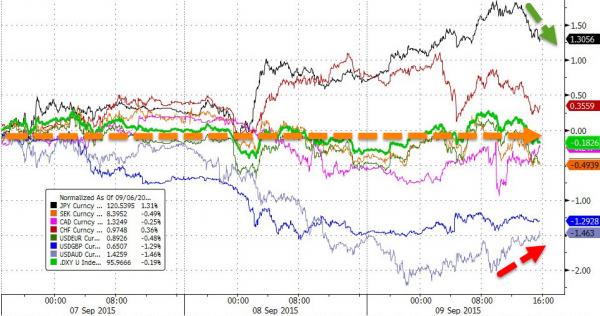 JPY carry momo lost its mojo...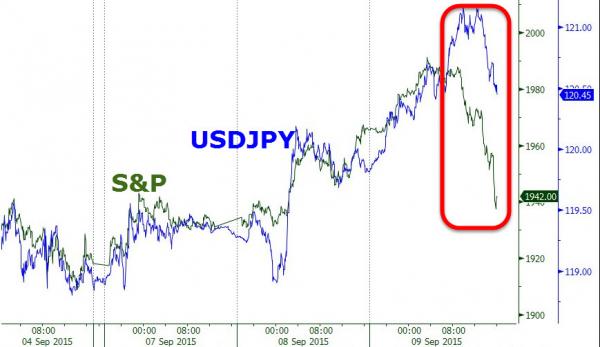 Despite some weakness in the dollar, commodities rolled over as reflation/stimulus hype faded quickly...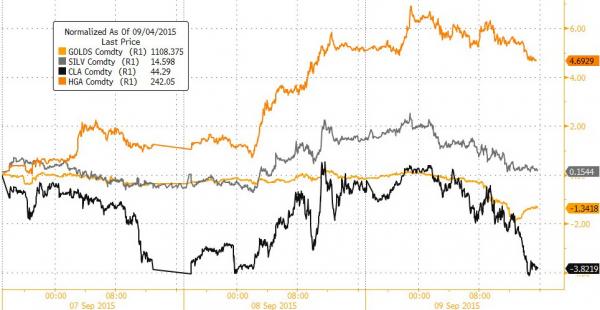 With crude crumbling back to the week's lows, closing with a $44 handle...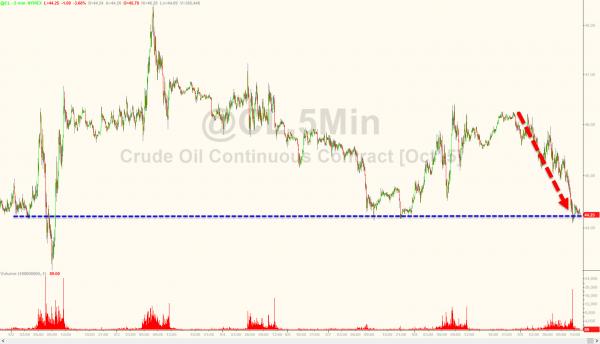 Charts: Bloomberg