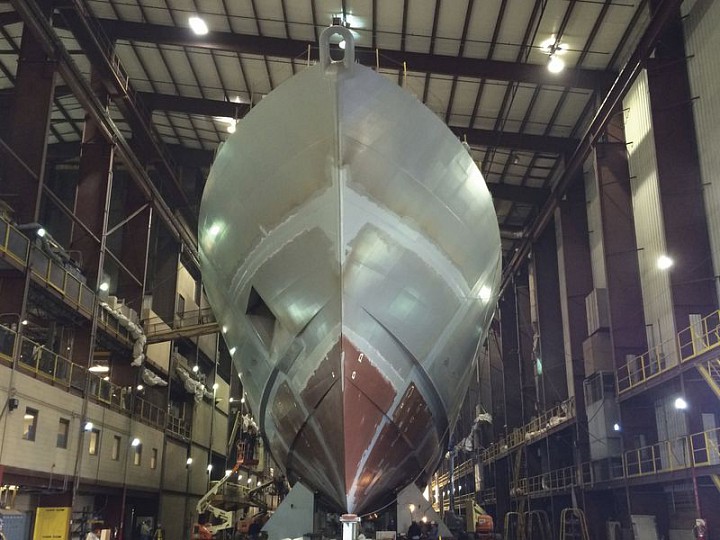 By Andrea Shalal
MARINETTE, Wis. (Reuters) - Big investments, lean manufacturing techniques borrowed from the automotive industry, and a more engaged workforce have revamped the Wisconsin shipyard where Italy's Fincantieri SpA builds the Freedom variant of the U.S. Navy's coastal warships for prime contractor Lockheed Martin Corp (NYSE:LMT).
Fincantieri invested $100 million in recent years to transform the 1940s era shipyard into a state-of-the-art facility, where seven LCS ships are now under construction, including three that have already been launched into the river.
Fincantieri and Lockheed hope to leverage the resulting savings in a multibillion-dollar U.S. Navy competition expected to kick off in late fiscal 2017 for 20 frigates, or upgraded versions of the current Littoral Combat Ships (LCS).
The Navy plans to buy 32 of the current LCS models built by Lockheed and Australia's Austal Ltd. It is expected to decide in 2017 whether to keep ordering both models, or neck down to one provider.
Jan Allman, who took over as president of Marinette Marine last year after nearly three decades in the automotive and truck business, walks the 550,000-square-foot (51,097-square-meter)shipyard every day, gathering tips from workers about how to improve production.
Last month...
More