The market's been anticipating a rate cut by the European Central Bank all through 2014 so far. Today, we got the rate cut as the ECB reduced the deposit rate from 0 to -0.10%. 
The benchmark rate was cut from 0.25% to a new record low of 0.15%.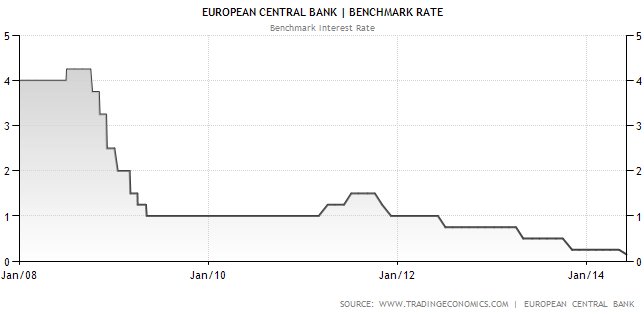 (source: tradingeconomics.com)
The negative interest rate is meant to improve lending, as banks will have to pay the ECB to keep money there. 

Some notes:
- ECB preparing for purchase of asset backed securities - getting ready for large scale QE.
- Discontinue sterilization of SMP securities
- Interest rate to remain low for some time.
- Unconventional measures are still on the table.

The EUR/USD broke below its 1.3585-1.3650 range, and is finding support at 1.35 during the ECB press conference.