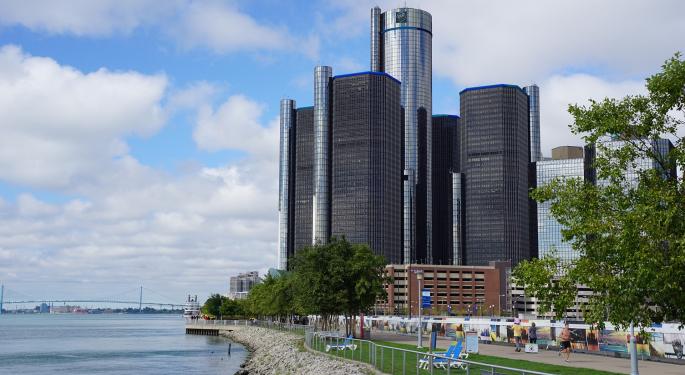 Investors of General Motors Company (NYSE: GM) continued to lock profits after the company reported a less than 2 percent drop in overall sales to 267,258 vehicles in July.
However, the biggest American automaker said that based on its initial estimate, GM's retail market share grew 1 percentage point to 17.9 percent in July, which was the biggest monthly retail market share after December 2011. Interestingly, the company gained retail market share in 14 out of the last 15 months.
The company sold 236,235 vehicles to individual or retail customers in July representing a growth of 5 percent on a year-over-year basis, fueled by across the board increases at Chevrolet, GMC, Buick and Cadillac. Its brands collectively had their best July retail sales performance after 2007.
GM said that from a retail share angle, Chevrolet, GMC and Buick gained 0.4 percentage points, 0.3 percentage points and 0.2 percentage points respectively in July. As expected, its less profitable daily rental sales were fell 42 percent to 10,160 vehicles or 42 percent, in July.
The company's chief economist, Mustafa Mohatarem, said, "Low interest rates, full employment, stable fuel prices and increasing wages remain in place and these positive factors continue to point toward a strong second half of the year and another potential record year for the industry."
The automaker indicated it ended July with a 66-days supply of vehicles compared to 71 and 72 days supply of vehicles in the first and second quarters respectively. The company believes that lower inventories cut down the pressure of offering more incentives.
The stock traded down by $1.17 or 3.74 percent at $30.12.
© 2016 Benzinga.com. Benzinga does not provide investment advice. All rights reserved.