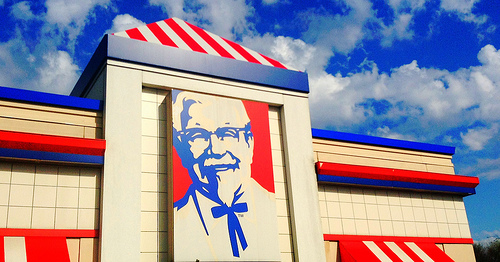 Raymond Allen, the man who brought Kentucky Fried Chicken (NYSE:YUM) to the United Kingdom, thinks the company isn't what it once was, according to CNN.
Allen, age 87, says the food served at the restaurants is "dreadful,' CNN reported.
"We have got one where I now live, but I would not go in there," Allen said. "I don't use it and I think it is dreadful. The company has ruined the product."
Allen originally brought the chain across the pond when he happened to meet Harlan Sanders in the U.S. 50 years ago.
"Instead of staying with one good thing that was sellable, they have tried to compete with the other fast food units," Allen said. "They should have just stuck with the chicken."