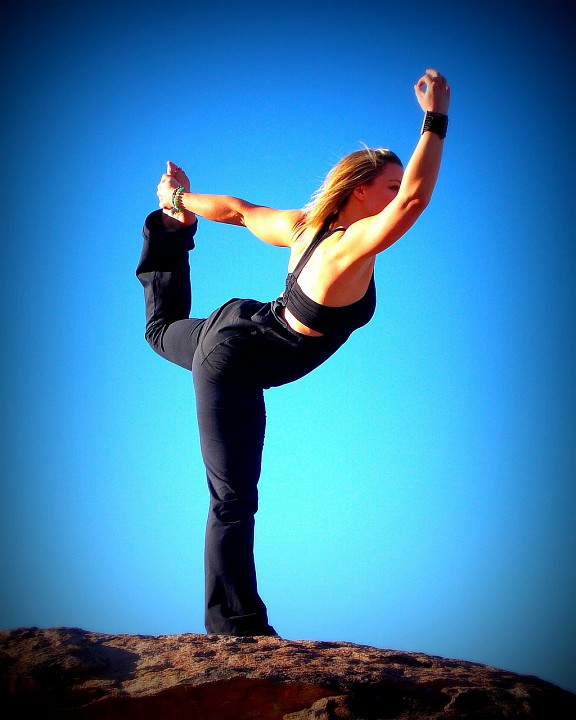 According to Miriam Webster: GAIA is the hypothesis that the living and nonliving components of earth function as a single system in such a way that the living component regulates and maintains conditions (as the temperature of the ocean or composition of the atmosphere) so as to be suitable for life.
As odd as this might sound….the company Gaiam is acting just like its goddess namesake as its stocks, as well as its branding began to finally function as a single system, capturing investor's eyes, attention, dollars this past week. Can that many people seriously be interested in Yoga, I asked? Apparently, yes, yes they can. USA Today stated that there were 40% more participants over the last 5 years, and with the expansion into gear, clothing, and the BIG bucks in streaming media, Gaiam has positioned herself to be at the top of the yogic craze.
The streaming division of Gaiam is where the big money is when you consider that many people don't have the time to run to a yoga studio (or have no interest in going to one) and yet, they see the benefits of practicing yoga regularly. As someone who also practices yoga on a regular (read daily) basis, this news story really captured my attention….and yes, I use the streaming version weekly. Apparently, I am part of a larger club than I realized, as the latest figures have the global numbers for Gaiam's streaming video at nearly 100,000 members.
Value investors seem to agree with the experts when they suggest that Gaiam is 'the one to watch'. Ross Heller with Privet Fund Management said:
We think the current situation is an incredible opportunity from a risk/reward standpoint. Gaiam is a well-established, widely known brand that has just launched a new product line to greatly broaden its appeal and an incredibly high growth, recurring revenue streaming content business all housed under the same roof. Not only are the businesses undervalued by the market, but they will be separated within three months as the high growth subscription business will be spun off to shareholders. We think this will bring meaningful clarity and attention to the situation and should result in a substantial increase in the market price of the company. We have a one year price target of $13 on the stock (eventually the combined prices of both independent companies), which is more than 110% above the current market price.
Gaiam is not a new kid on the block, either. For many years they plodded on, only pausing to minutely adjust their structures when necessary to keep on track with their goals. However, with the emergence of new technologies Gaiam became the 'go to' for the full yoga experience. Most companies focus and do well in just one area, but over the years Gaiam quietly developed into a powerhouse when it came to all things yoga. Their community of yoga devotees and closet practitioners have found an active and avid partner with Gaiam's dedication to offering members answers and creative solutions to their yoga questions and concerns. This brand recognition earned Gaiam a spot on shelves in both Target and Kohl's.
There are still some hurdles that Gaiam has to overcome, in my humble opinion. First, Gaiam's consolidated financials are hurting it more than helping it right now. The lack of effective communication with investors has caused the performance of Gaiam's stock to lag behind the success of the company's operations. Heller points out that this is actually a good thing for investors because this undervaluation will eventually be clarified this year and into early next year. With a spin-off planned for October 2015, the correction may happen quicker than was originally suggested. With over 100,000 subscribers, each paying $120 a year, Gaiam TV is ready to stand on its own two feet, (or Warrior Pose..either way it is good).
Compare something like Gaiam's new endeavor to Netflix, for example. Gaiam is already ahead of the game because she owns almost all (like 90%) of her own content. No royalties to pay. No contract negotiations, or licensing arrangements. Says Heller:
We think there are three key metrics to keep an eye on. First, investors should track the growth of Gaiam's core consumer branded products: accessories, wellness, and their SPRI subsidiary (excluding apparel). We believe that increased penetration (i.e. Target nearly doubling the amount of Gaiam yoga product shelf space by February 2016) will lead to additional growth in existing retail doors, and we see the wellness category as leading the brand into new retailers (Bed, Bath and Beyond, Vitamin Shoppe, etc.). As national retailers continue to emphasize health and wellness as a means to drive growth, we think that there is significant runway for these core branded products to grow at a double digit rate for the foreseeable future.
Sun Salutations, indeed.