We previously detailed the manipulations ("spoofing") that has occurred in oil futures but yesterday 'took the biscuit' in the outright bluntness of the algo's efforts to manage WTI Crude. As Nanex exposed, a 'wild HFT algo' oscillated oil 21 cents a dozen times in 18 seconds and the 'spoofing' continues. It appears though that after the squeeze of the last week, selling pressure has returned with WTI testing the $48 handle once again. But, but, but, the man on the TV news said oil prices had stabilized and bottom'd... it appears "it's a Brian Williams world" as business media anchors mis-remember their exuberant bottom-calls from last week.
Yesterday's algo manipulations...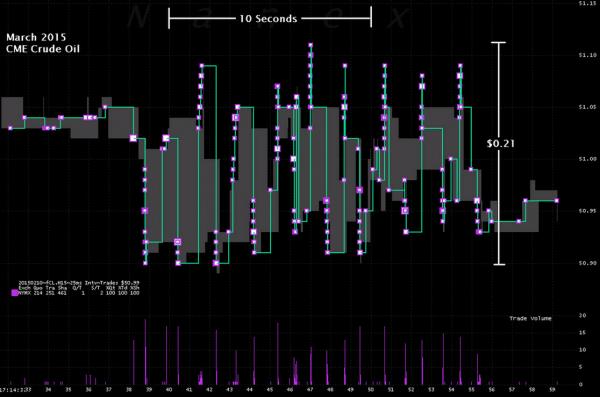 And Today's tumble...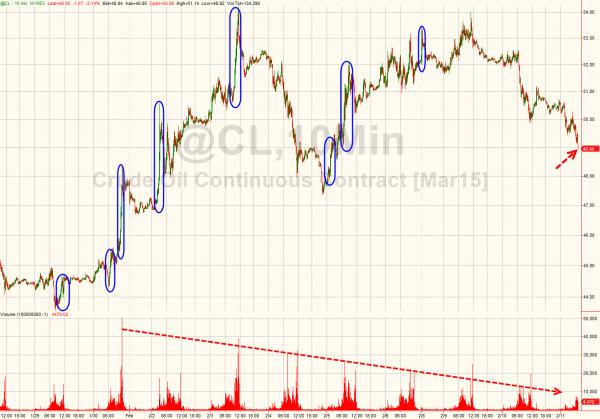 Charts: @NanexLLC and Bloomberg