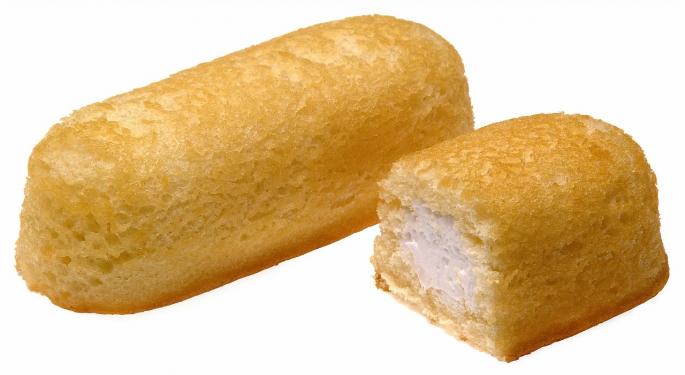 The ongoing trend towards healthy eating and fresh ingredients could be pushed aside and ignored for a special treat of deep-fried Twinkies.
Wal-Mart Stores, Inc. WMT 0.12% said in a blog post it has teamed up with Hostess Brands, the maker of Twinkies, to bring a frozen, ready-to-heat version of the deep fried treat to more than 4,000 stores nationwide by August 16.
Wal-Mart's senior buyer of frozen foods John Pearson, the executive who penned the blog post, said there has always been a desire to "push the envelope on the products we offer."
"So when I heard rumblings that Hostess was considering a deep-fried Twinkie, I was intrigued," Pearson said. "Not only was it something different for the frozen aisle – it filled a need, too, as we were looking to add more dessert choices to our mostly savory assortment."
Pearson went on to detail the meetings with Hostess to discuss the potential of supplying the deep-fried snack. A first prototype was developed, which was a "far cry" from the final product but the "potential was evident." No one gave up and after much effort a final version is now arriving in Wal-Mart's stores.
"Shopping isn't only about prices; it should also be a fun experience to try new things," Pearson concluded. "And what's more exciting than a product that was previously only available at state fairs once a year, now being up for enjoyment anytime from your freezer?"
© 2016 Benzinga.com. Benzinga does not provide investment advice. All rights reserved.