WTI Crude began this week with a strong surge, extending last week's rally from just below 102 to this week's high around 105.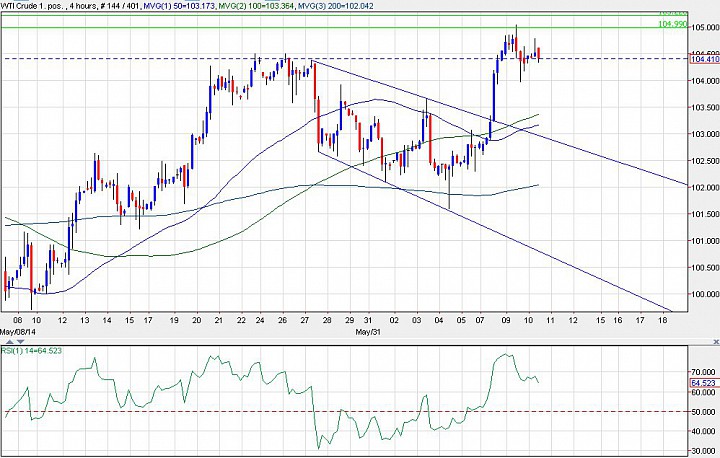 (WTI Crude 4H Chart)
In the 4h chart, this looks like bullish continuation price action as price pushed above a consolidation trendline and pushed above last week's high of 104.50.
However, 105-105.22  is a major resistance, and is probably the technical reason WTI has been stalling there the past couple of sessions. If price falls back below 104, the imminent bullish breakout threat is removed. A break below 102 will open up the 100 handle.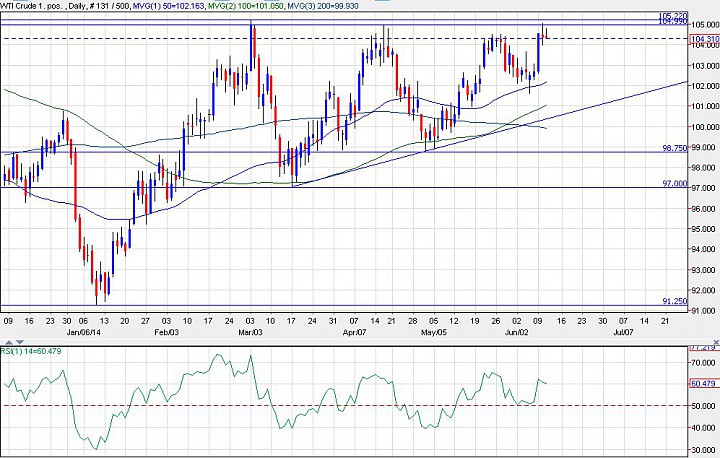 (WTI Crude Daily Chart)
Only a break below 100 should open up a bearish outlook, with the 98.75 pivot and the 97.00, triangle low, in sight. 
It should be noted that 2014 has been a bullish one for WTI Crude before the consolidation under 105.22. Price action is also indicative of an imminent break of 105.22. 
If price DOES push above 105.25, the next common resistance is around 108.90-109.