If you did not use this phrase today at least once then you ar enot paying attention...
It all started with some manic manipulation overnight... in Asia...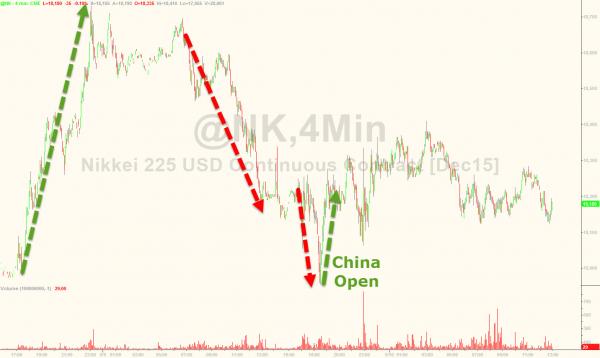 And The US - S&P e-minis were halted twice...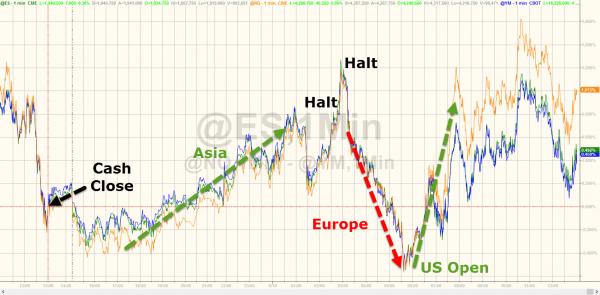 But the equity algos flip-flopped between JPY and WTI Crude as the momentum igniters on the day... until NYMEX closed and ruinbed the game...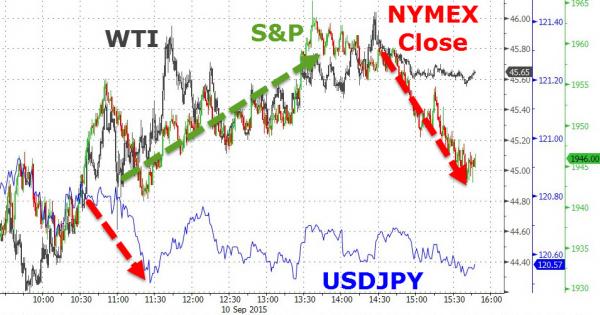 Trannies gapped higher at the open (but closed below their opening print) but everythijng faded in the afternoon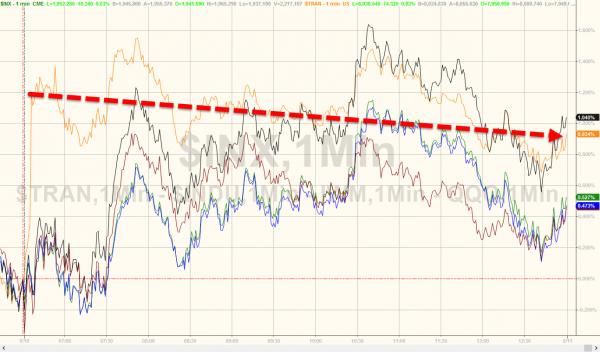 Note that it appears S&P/Dow's failure to break overnight highs saw the rollover in stocks...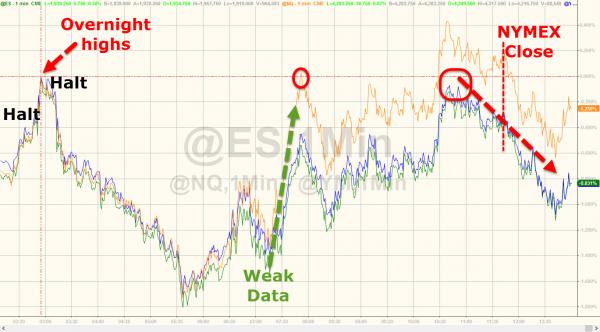 On the week, everything is green with Trannies soaring...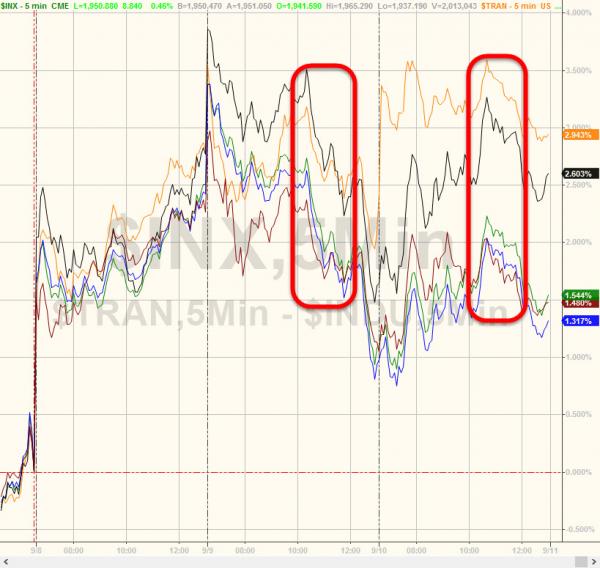 Avon may be sums up the craziness in today's market...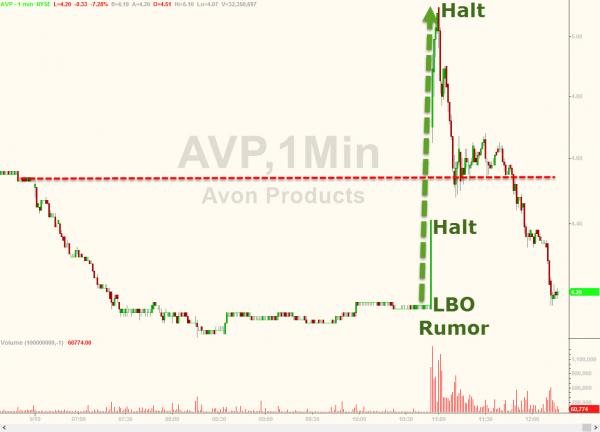 But everyone's favorite hedge fund hotel saw losses accelerate...
VXX (VIX ETF) saw another short squeeze in the afternoon (ahead of OPEX tomorrow)... but then eveything went nuts again in the last few minutes and VXX was crushed...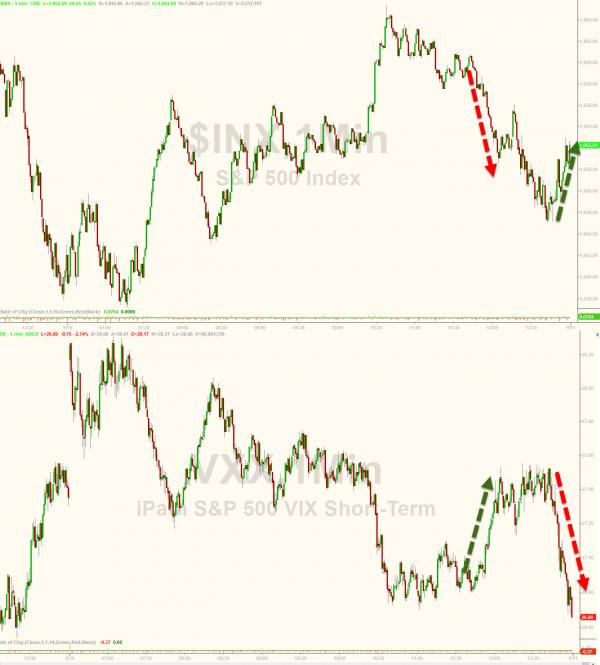 Treasury yields were in general a one-way street despite the pump and dumps in stocks - some strength in bonds on weak inventories...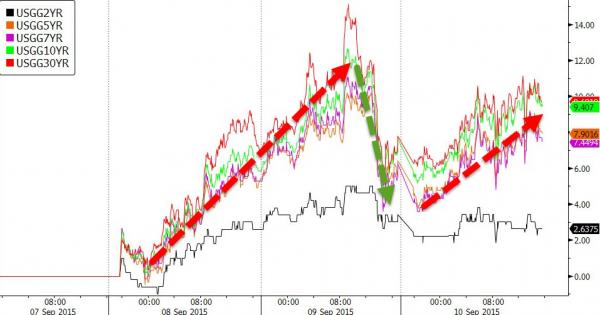 The US Dollar lost ground from the moment weak inventories data hit...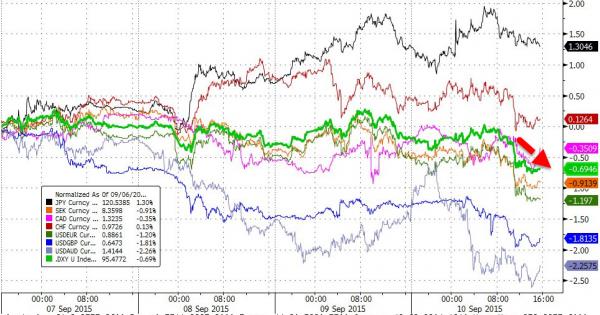 Crude surged (after the algos actually read the DOE data and saw production dropped), copper gained and silver and gold lifted on weaker dollar...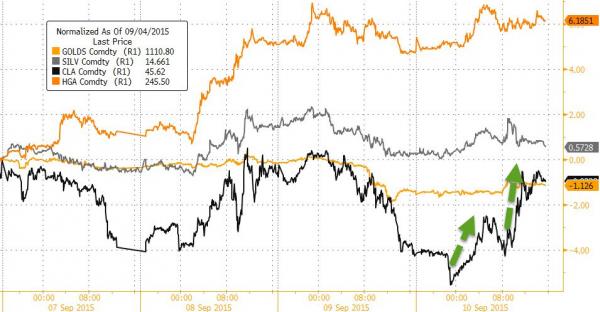 Charts: Bloomberg