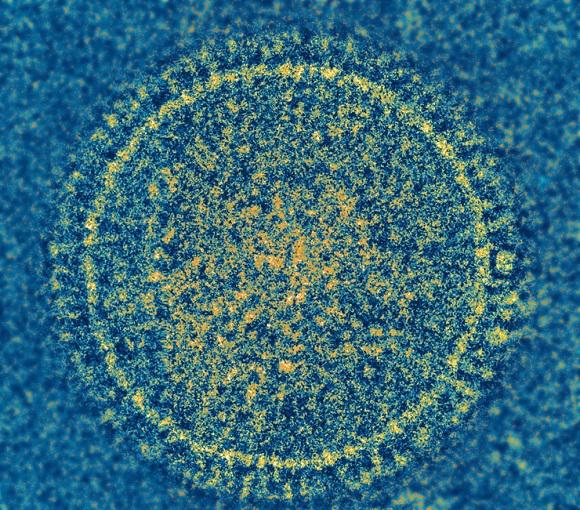 National Institute of Allergy and Infectious Diseases
Any stock that loses over half of its market cap in an eight-month stretch might be viewed as a wee bit risky. Novavax (NASDAQ:NVAX) was flying high last summer. But then came the biotech slump, driven at least in part by political backlash against excessively high drug prices. Novavax also released phase 2 results for its respiratory syncytial virus (RSV) vaccine that, while positive on the surface, raised questions about whether the vaccine, when administered to pregnant women, effectively transfers maternal immunization to infants as it is intended to do.
This double-whammy clobbered shares. Novavax stock is now more than 50% below its August 2015 levels. Better days could be ahead for the biotech, but there's at least one major threat looming on the horizon.
Stating the obvious
The most visible risk for Novavax is that its bid to secure regulatory approval for the RSV F vaccine might fall flat. How big of a risk is this? There's certainly a possibility that the drug could run into problems, but my guess is that its chances for approval are pretty good.
The company has two pivotal phase 3 clinical trials in progress for the RSV F vaccine. One is focused on protecting older adults against RSV, while the other trial focuses on the protection of infants from RSV via maternal immunization. Both late-stage trials come on the heels of generally successful phase 2 clinical studies.
There weren't any yellow flags with Novavax's phase 2 trial on older adults. Results showed statistically significant efficacy in prevention of RSV disease among the 1,600 patients participating in the study. The safety profile of patients taking Novavax's experimental vaccine was found to be nearly identical to that of patients on placebo.
Results from the phase 2 study on pregnant women and newborns also were positive. The response to the vaccine in the women participating in the trial was similar to the immune response observed in non-pregnant women. There also appeared...
More