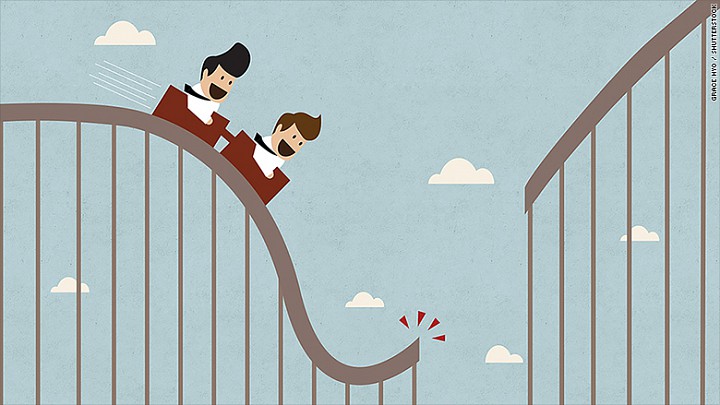 Investors have been taken on a wild ride this summer that's been nearly unprecedented.
The craziness was punctuated by the Dow's 1,000-point nosedive on August 24, its largest intraday point decline on record.
But here's an even more telling sign of the swings: Bespoke Investment Group tracks "all or nothing days," which occur when at least 80% of the S&P 500 advances or declines. In other words, herd mentality drags nearly the entire market in one direction or the other.
During the 12 trading sessions between August 20 and September 4, there were eight all or nothing days, according to Bespoke. There have only been two other times since 1990 that there were as many all or nothing days in that short of a period.
"These events have been extremely rare," Bespoke wrote in a research report.
http://money.cnn.com/2015/09/09/investing/stocks-markets-vol...