USD/JPY has been consolidating in a sideways range between roughly 108 and 114.35. It is now heading up towards the resistance area.

USD/JPY Daily Chart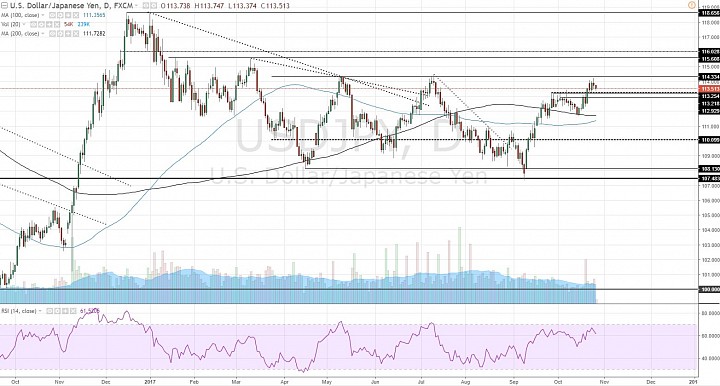 (click to enlarge)
Will Resistance Hold?
- We are seeing some selling around 114, suggesting that traders do see the key resistance here and do not have enough reason to push it through yet.
- I think if price comes down, but holds above 113, the pressure would remain on the 114.35 resistance.
- Also, I tend to think USD/JPY will break through because price action in September showed a false bearish breakout.
- This failure of bears to control the market might lead to a bullish control.
- If the 114.35 resistance indeed breaks, USD/JPY opens up 115.60-116 and then the 2016-2017 high around 118.60.