The Swiss National Bank concluded its monetary policy meeting and voted to keep the benchmark interest rate at near 0.0%. It also vowed to keep the minimum exchange rate for EUR/CHF at 1.20. 
It is anticipating some lower inflation pressure in the medium term, but expects it to pick up in 2015. The SNB also expects a growth rate of just 2.0% in 2014.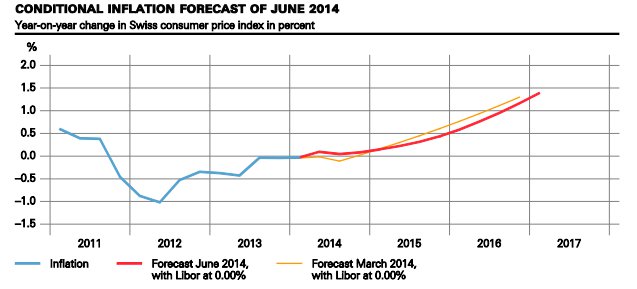 (Source: SNB)
The EUR/CHF is trading at a commons support for May and June. IT looks poised to push lower towards the 1.2140 pivot and then the 2014 lows in the 1.2113-1.2122 area.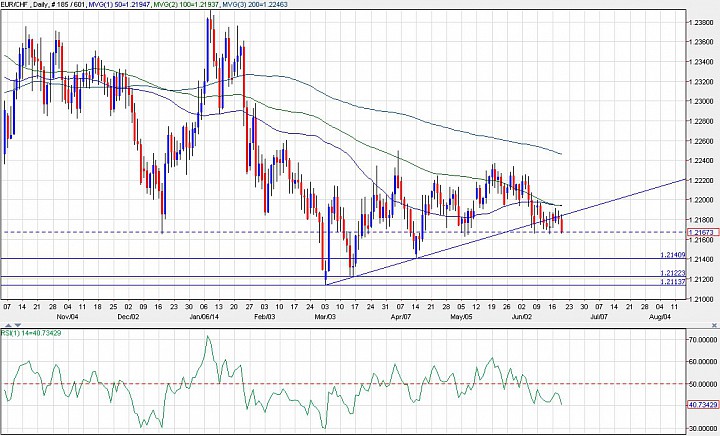 (eurchf daily chart)