Shares of General Motors $GM have been rallying in 2017 since May. It really took off in September, but has been retreating since October as we can see in the weekly chart.

GM Weekly Chart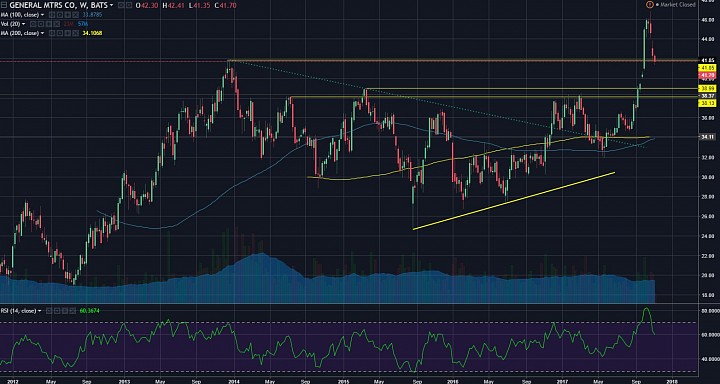 (click to enlarge)
Breakout and Pullback:
- After price almost reached $47, GM retreated.
- Note that it is already at a previous resistance pivot, the high from 2013 around 41.85.
- However, there might be more downside before the market starts buying GM.
- I think we should monitor the 38-39 area, which is a more common resistance from 2014 through 2017.
- At this point, the upside would be around 46, with a very aggressive outlook being 50.