The Russian economy continues to suffer. The absolute desolation of the oil market effectively destroyed the economy in Russia, which is incredibly dependent on the commodity. Job's have been lost, the standard of living has collapsed and now the once proud Russian bond, is being attacked.
Standard and Poors, what some call, "the international credit watchdog" slashed Russian debt to BB+, one step below what the markets consider investment grade.
Although this action is likely warranted, the rationale being given by Standard and Poors is quite baffling. Remember, although some do call S&P "the international credit watchdog", they are undoubtedly closely tied to Wall Street. Thus, not the best source of information when investigating countries who are considered "unfriendly" to the West.
S&P is not citing the collapse in oil prices as the reason for Russia's downgrade, which has destroyed their economy and standard of living.
No. In fact, they are not citing the rapidly rising interest rates that have ruined their economy, and is now resting at a whopping 17%!
Therefore, their explanation must be the collapsing Ruble, which in October was trading at a 35 to 1 ratio against the US dollar and now sits at an all time low of 70 to 1.
Perhaps their reasoning is due to the sanctions the West imposed on Russia, hindering companies in their ability to gain access to long-term financing from western banks?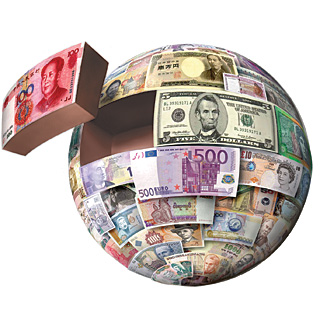 If you guessed any of the blatantly obvious explanations listed above, then you are of course right, but not according to the Standard and Poors rating agency.
Their explanation? Well, of course it is an explanation where blame cannot be placed on an outside source, such as the West for opposing sanctions, or OPEC for continuing to pump in the face of collapsing oil price.
To the contrary, Standard and Poors cites poor leadership and its ability to manage its economy in a way that the market would consider productive to growth.
To Western officials, who likely had a forewarning of this downgrade before it occurred, this explanation works out perfectly for them. No blame is placed on them, no blame is placed on OPEC. It lessens the credibility of the Russian leadership in international markets and rallies support at home in their campaign to paint Russia in a negative light.
Regardless of the S&P's explanation, the Russian economy is indeed crippled and weakened, the Russian leadership knows this and they know the true underlying reasons and causes.
Despite this attack and all the negativity surrounding the Russian economy, it still reported an account surplus of 3% GDP, or $10.5 billion. This is expected to change throughout the course of 2015, as Russian officials must now account for stubbornly low oil prices, which refuse to move back above the $50 per barrel mark.
In my opinion, this is simply another classic example of MOPE in action. A strategy that those in the precious metals space are all too familiar with.
You can rest assured that more rating agencies will follow suit and more downgrades of Russian debt will be coming, as they are warranted. Although the same could be said about most Western economies which are essentially bankrupt, especially the United States. Hopefully their explanations will make more sense, but I'm not going to hold my breath.