Later this year, Amazon (AMZN) is looking to open a Manhattan bookstore on the heels of openings in Seatlle, San Diego, and Portland. Additional openings are in the works for a store in Chicago and a location just outside of Boston.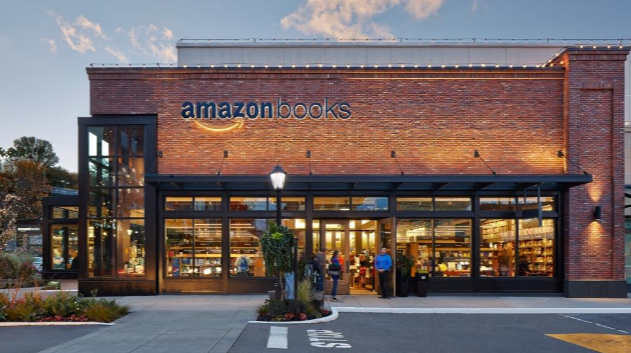 Commercial retail has seen drops in rent prices recently as many brick-and-mortar businesses struggle to grapple with the increase in e-commerce. In Manhattan itself, around 30% of the retail space on 5th Avenue in the eight-block stretch running from 42nd to 49th Street is currently vacant. Yet somewhat ironically, the clear market leader in online retail is looking to venture more heavily into the fray and ostensibly it will return to its initial roots as a bookseller.
There are a few main reasons as to why Amazon may be doing this:
1) Land rent is getting cheaper and therefore it may make sense from a cost perspective.
2) To up-sell higher-ticket items such as its various electronic gizmos, such as Amazon Echo, Kindle, Fire, among others; it's likely not a viable idea to merely recreate a bookstore selling $10 books alone.
3) Spreading brand awareness through physical outlets – one of the main disadvantages of online-only businesses is the lack of a physical marketing presence.
4) Legitimate interest in bookstore retail -- with Borders gone and Barnes & Noble flailing, this is a market that Amazon could reasonably corner. Moreover, there is still genuine market demand for these stores despite the shift online.
5) As a testing ground for more diversified retail outlets later down the line. Amazon has done its part in hurting Macy's (M), and with its brand and global reach can position itself for brick-and-mortar market penetration in clothing, food, wholesale, and other opportunities.
Barnes & Noble (BKS) is down 7% on the day on the news.