Starboard Value unveiled a 3.7% stake in automotive parts retailer Advance Auto Parts on Wednesday and urged the company to drive its margins higher. The New York-based hedge fund has released details on a presentation about the automotive parts retailer which it will be making at today's C4k Sohn Canada Conference 2015 in Toronto.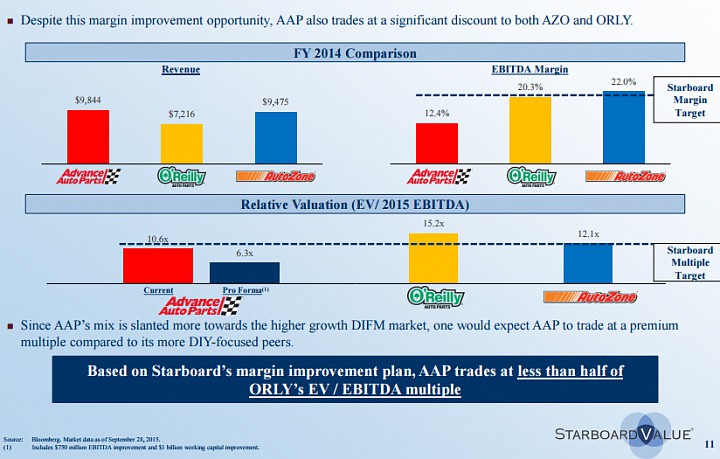 According to FactSet, the size of Starboard's stake puts the hedge fund among the 10 biggest Advance Auto investors. It would have been worth over $460 million at Tuesday's close when the auto parts retailer had a $12.5 billion market capitalization. In its presentation, Starboard outlined how Advance Auto is Parts is lagging behind peers AutoZone and O'Reilly Automotive in profit margins.
In its recent letter, Starboard indicated that it believes Advance Auto can boost its stock price to over $400 per...
More