The chip space came under selling pressure in early June, triggering fears of a tech melt down. However, putting the selling pressure in context, the pullback came after a strong rally that began early 2016.
Between 2016 and the start of June, the PHLX Semiconductor index has gained about 65 percent. The breadth of the sell-off was so much so that most high-profile tech names, spanning across the tech sub-sectors and including the likes of Alphabet Inc , Facebook Inc and Amazon.com, Inc. , weren't spared either.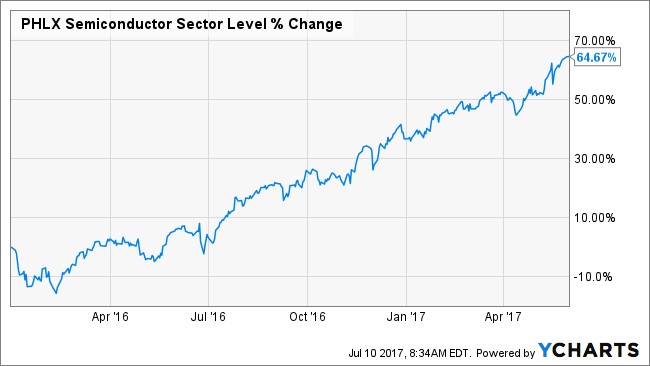 The prime reason behind the weakness was investor worries over the valuation of tech stocks, which conjured up the possibility of a scenario similar to the dotcom bubble burst in the late 1990s.