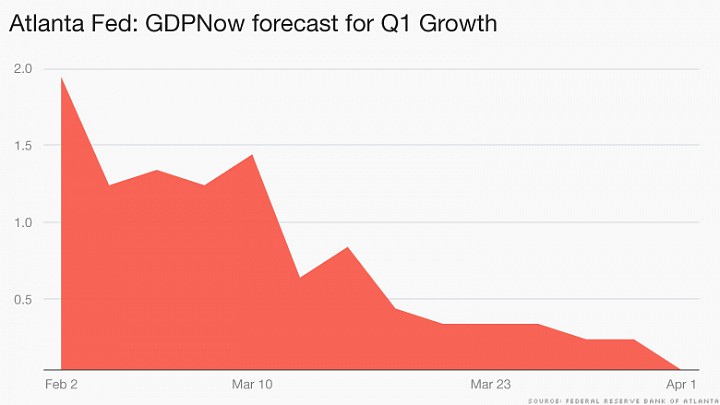 2015 doesn't seem to start good for U.S. Economy
Federal Reserve Bank of Atlanta for the first three months has cut its growth projections to zero.
A real big drop from what they estimated in early February of 1.9%.
This is only the estimate but it signifies the cracks appearing in the economy of the U.S. which was supposed be the global leader of growth. April 29, we will be getting the official data of the first quarter on growth.
Few comments by the readers "
"It has gotten to the point I don't even listen to these economist anymore. One day we are heading upwards and the next report comes out and we are going downwards. I think they are micro analyzing it too much"
"Does anybody remember how it felt in early March of 2008. No no before all the banks were screaming we are about to fail. No when the fed kept hinting at hikes. Its got that same spring time smell in the air. Oh hello Tech companies. Make any money outside of the market yet like on your goods and services"