Halliburton (NYSE:HAL) reports Q3 earnings before the market opens on Monday. Analysts expect revenue of $5.65 billion and eps of $0.28. The revenue expectation implies a decline of 4.5% in comparison to the $5.92 billion reported in Q2. The following are key items investors should focus on during the quarter:
Foreign Currency Headwinds
55% of Halliburton's revenue is derived from outside North America.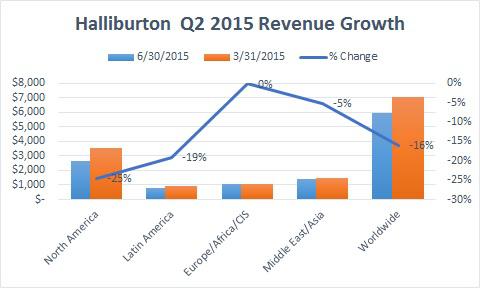 Source: Shock Exchange
That may be problematic this quarter and next. Investors have been fleeing emerging markets due to their dependence upon China whose economic growth is slowing. That capital flight has caused a sharp depreciation in emerging markets' currencies.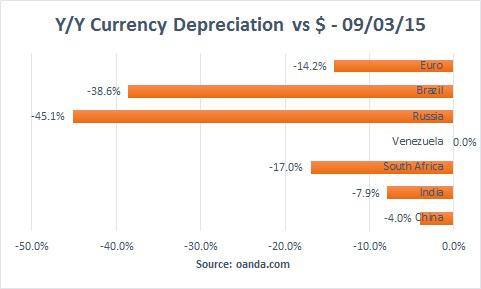 The Brazilian real, Russian ruble...
More