Warren Buffett may find that he still has a chance to recover some of his Tesco Plc investment.
Shares of the U.K. grocer have tumbled this year, reaching an 11-year-low and spurring the 84-year-old billionaire to call his eight-year stake a "huge mistake" this month. While Buffett may not salvage all of his investment in the $24 billion company, Sanford C. Bernstein & Co. says Tesco could increase its value by more than 50 percent by shedding some of its assets.
Getting to that level depends on both the company selling units and new Chief Executive Officer Dave Lewis restoring price competitiveness and improving the quality of food offered, according to Bernstein and Exane BNP Paribas. The potential for gains was evident last week, when the shares rallied 7.6 percent on speculation Tesco may divest the Dunnhumby data-analytics business.
"The current valuation is very much under where it should be," said Carl Short, equity analyst at S&P Capital IQ, who recommends buying the stock. "It's difficult to see a business as big as Tesco in terms of its market share in the U.K. not being turned round at some point."
Tom Hoskin, a representative for the Cheshunt, England-based company, declined to comment. Buffett didn't respond to a request for comment sent to an assistant.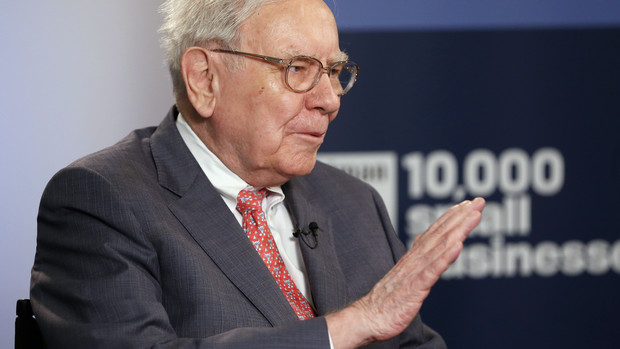 Carrefour Playbook
Tesco gets about two-thirds of revenue and profit from the U.K. Most of the rest comes from South Korea,Thailand and European countries including Ireland and Poland. The company's market value is about 14.5 billion pounds, or 7.6 times earnings before one-time items.
By spinning off or selling businesses including U.K. garden-center chain Dobbies and South Korean grocer Homeplus, Tesco could generate 5 billion pounds to 7 billion pounds of cash over the next two years, Cantor Fitzgerald LP analyst Mike Dennis estimates. Buyout firm TPG Capital Management LP is considering a 2 billion-pound purchase of Dunnhumby, Sky News reported last week, without citing anyone.
"This simplification of the group and refocus of the core U.K. grocery formats should support any new strategy that starts to rebuild trust with U.K. customers, suppliers and investors," Dennis said.
Such a strategy was employed by Carrefour SA CEO Georges Plassat, who sold operations with revenue of more than 5 billion euros after taking the helm in 2012. The French retailer's investors, which include billionaire Bernard Arnault, have been rewarded with a 57 percent gain in the share price since he took over.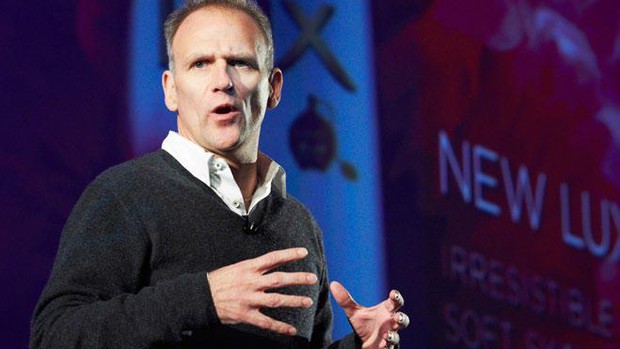 Asset Disposals?
Reviving Tesco's fortunes won't be easy though. The grocer has cut its profit outlook three times in two months after losing U.K. market share, mostly to discounters Aldi and Lidl. Since September, Lewis has had to suspend executives and investigate an overstated earnings forecast. Tesco said today that three more employees have been asked to step aside, bringing to eight the number that have been relieved of their duties for the moment.
Tesco's share price "assumes Dave Lewis cannot turn around the U.K. and will do worse than Carrefour in its worst year," Bernstein analyst Bruno Monteyne wrote in a note. He has a share-price estimate of 235 pence, about halfway between the current stock value and his sum-of-the-parts valuation of 285 pence.
Tesco fell 0.4 percent to 179.8 pence today.
Other Businesses
Asset disposals in Asia look most likely, according to Exane analyst John Kershaw. E-Mart Co., Aeon Co. (8267) and Dairy Farm International Holdings Ltd. could buy parts of the U.K. grocer's businesses there, the analyst said. Tesco may also sell stakes in its banking business and Dunnhumby, he said.
The South Korean, Thai and Malaysian units could be valued at about 9 billion pounds, according to Monteyne of Bernstein. He values Tesco Bank at about 1.4 billion pounds and says the unit may be a target for a bank that is strong in checking accounts and mortgages such as TSB Banking Group Plc. (TSB)
Selling profitable Asian assets isn't "in the long-term interests of the business," said David Gray, an analyst at researcher Planet Retail in London. Instead, the grocer is likely to focus on exiting non-core businesses such as the Blinkbox movie-download service and Dobbies, he said. Tesco may close Blinkbox if a buyer isn't found, the London-based Times reported last month.
Tesco could also generate additional revenue from its hypermarkets by leasing some floor space to retailers such as home-furnishing specialist Dunelm Group Plc (DNLM), according to Cantor's Dennis.
Ashley Wager
Some investors are already betting on a recovery. Billionaire Mike Ashley's Sports Direct International Plc last month placed a 43 million-pound wager on a turnaround by entering an option agreement over 23 million shares.
And last week, HSBC Securities analyst Dave McCarthy raised his recommendation on Tesco to neutral.
"We retain our concerns on the industry, the company's accounting and long-run profitability, but believe that the underlying risk profile has improved," McCarthy wrote.
Yet for any share revival, much will depend on Lewis's ability to stem a continuing loss of customers.
"Tesco is an oil tanker falling from the sky," Monteyne of Bernstein wrote. "Can Dave Lewis catch it? Rarely does so much depend on the actions of one man."
Source: http://www.bloomberg.com/