"Everything is awesome." The Fed got just what it wanted... surge in jobs and a surge in wages - which has sent December rate hike odds from 56% to 74%.

A big surge from before...
This appears to be a problem for everything else.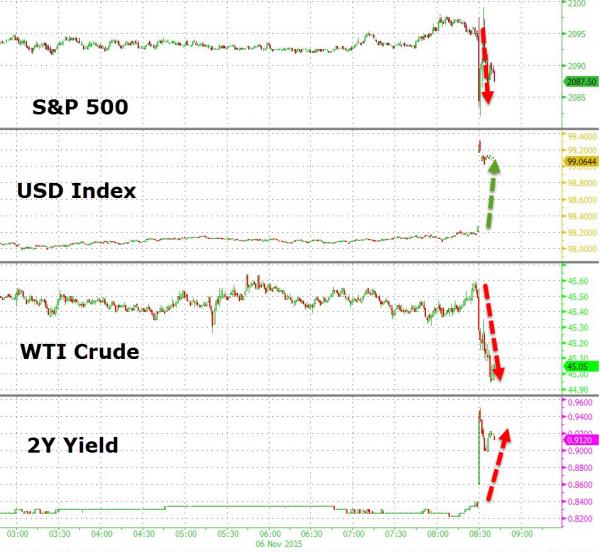 The dollar has soared (EURUSD almost a 1.06 handle), Bond yields have exploded (though the long-end is notably outperforming), stock prices plunged, and commodities across the board are getting hammered.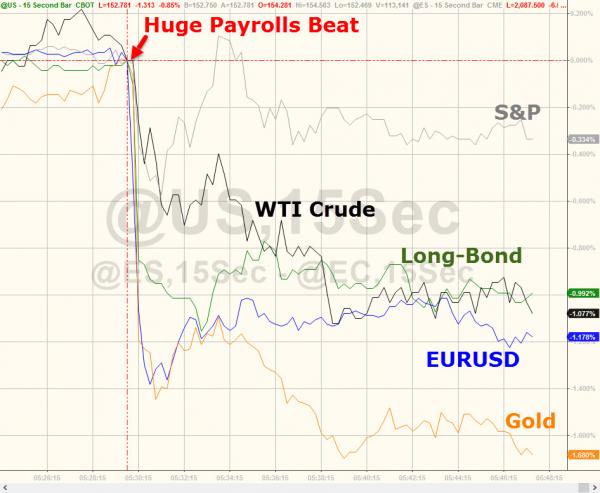 Charts: Bloomberg