Trade with confidence. Are you a professional trader? Be the first to get the alert with Benzinga Pro's real-time newsfeed and audio squawk and never miss an opportunity again.
Don't miss the chance to try it FREE today.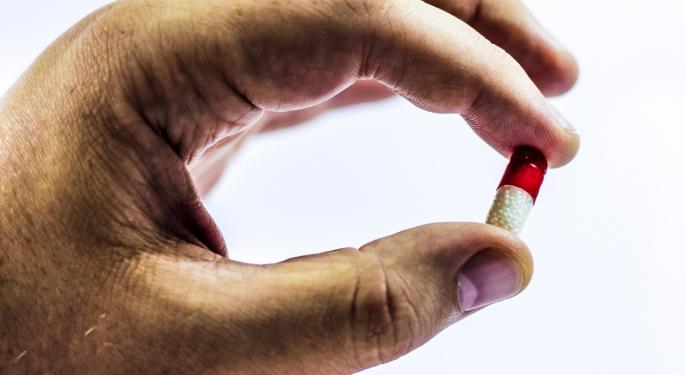 Shares of Perrigo Company plc Ordinary SharesPRGO 5.94% fell more than 5 percent after a Wall Street Journal report said its Chief Executive Joseph Papa may move to Valeant Pharmaceuticals Intl Inc VRX 7.56%, whose shares surged more than 8 percent on the speculation.
CNBC's Jim Cramer said if the report is true, Valeant deserves to be trading up.
Commenting on the speculation, Cramer said, "If it's Joe Papa from Perrigo, then this stock deserves to be trading up."
Related Link: Valeant Spikes 6%, WSJ Says Company Close TO Hiring Perrigo's Chief As New CEO
He steered that Perrigo ship into doing some remarkable things. He knows the generic [drug] business." he said.
It's Complicated
"Perrigo is a knock-off company. All the knock-offs are done by them and this is the guy who is stable, steady guy. He is one of those blocking, and tackling guy and I think this would lend a lot of stability. I think he has done a magnificent job," Cramer added.
Quebec-based Valeant, which is searching for a replacement for its outgoing CEO Mike Pearson, is reportedly in talks to hire Papa, who has vast experience in handling major roles in companies such as Cardinal Health Inc CAH 0.26%.
According to the Wall Street Journal, Valeant is finalizing a contract with Perrigo 's Chief Executive Joseph Papa as its next CEO. The publication, citing "people familiar with the matter," added that Valeant could announce Papa as its new CEO as early as next week.
Commenting on Perrigo, Cramer said, "I don't think he is a Perrigo sort of speaker. Perrigo did benefit from the problems of Johnson & Johnson JNJ 0.49% and JNJ not taking the share back. But I think they will. Perrigo is a winner from JNJ problems and not a bad time to leave Perrigo."
But Cramer wondered whether Joseph wants to leave, as the shares were down about 40 percent over the past year.
Meanwhile, Ireland-based Perrigo released the following statement on the report, "We are aware of the speculation regarding our Chairman and CEO Joseph Papa. As is our company policy, we do not comment on speculation or market rumor."
Shares of Perrigo fell almost 6 percent to $121.10 and Valeant rose about 8 percent to $35.92.
© 2016 Benzinga.com. Benzinga does not provide investment advice. All rights...