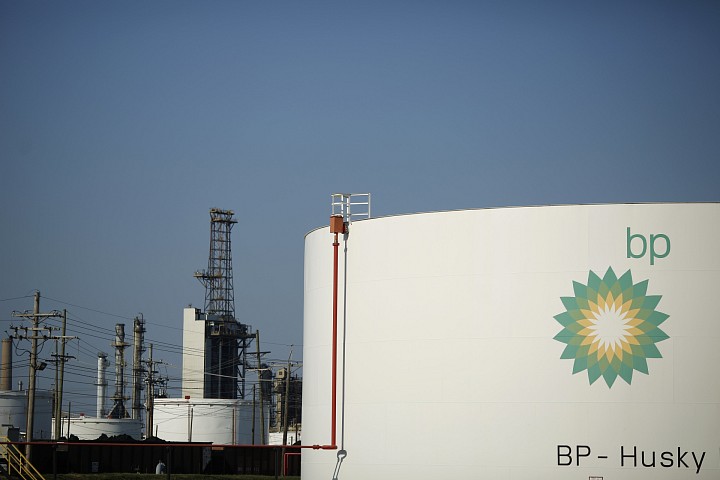 Investors are increasingly looking at this break-even metric for signs big oil companies have succeeded in shifting their financial frameworks to operate profitably at lower oil prices. BP's plans to restart share buybacks next quarter sends a strong signal of confidence to the market.
The buybacks will offset dilution from the company's scrip program, which gives shareholders the option to take their dividend in stock. Such programs proved helpful to oil companies during the downturn, alleviating the cash burden of their shareholder payouts. But investors are increasingly eager to see companies able to fully cover their dividends with cash.
Of the majors with such programs in place, so far only Norway's Statoil AS STO 2.19% A has announced plans to halt the program altogether and BP remains among the first to take steps to offset dilution.
While BP's replacement cost profit—a number similar to the net income that U.S. companies report—was $1.4 billion in the third quarter, down slightly from $1.7 billion in the same period a year earlier, its underlying financials were strong.
The company reported its highest underlying earnings in its refining segment in five years, and saw its exploration and production unit return to profit after recording a loss a year earlier.
The company's production rose 14% year-over-year to 3.6 million barrels a day in the quarter, as new projects in Australia, Trinidad and Oman began production—the latest in a series of developments expected to start up by 2020 that will bring the company's production back up to levels last seen before its fatal blowout in the Gulf of Mexico in 2010.
BP is still working to put the disaster behind it, after selling off billions-of-dollars-worth of assets and paying out huge amounts in fines, legal fees and cleanup costs, some of which are still ongoing. But after years of retrenchment, prolonged by the sudden slump in oil prices in 2014, the company has signaled it is ready to grow again and is able to do so with the oil price at $50 a barrel.
BP is the latest oil major to report a healthy set of results for the third quarter, signaling that the sector has made good progress in adjusting to lower oil prices. Profits at many of the world's biggest energy companies soared over the period, helped by a stronger crude market and stringent spending cuts.
The strong set of earnings plays into a run up in international oil prices to more than $60 a barrel last week—it is highest level since 2015. That has helped lift BP's share price back to January highs when it closed in on levels last seen before oil prices crashed.
More