Yet another nail in the Biotech Bubble's coffin as Bloomberg reports Valeant receives a subpoena from House Democrats over "massive price increases." The stock is down 12 % on the news extending the collapse of the last few days and weighing very heavily on the broad Biotech index.
*HOUSE OVERSIGHT CMTE DEMOCRATS REQUEST SUBPOENA FOR VALEANT
*DEMOCRATS SEND LETTER TO COMMITTEE CHAIRMAN JASON CHAFFETZ
*HOUSE CMTE DEMOCRATS WANT VALEANT TO TURN OVER DOCUMENTS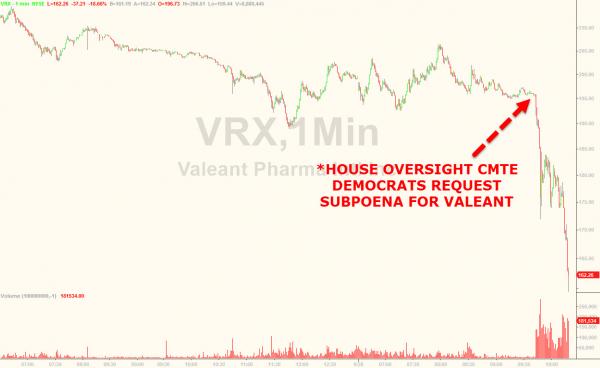 It's been an ugly week...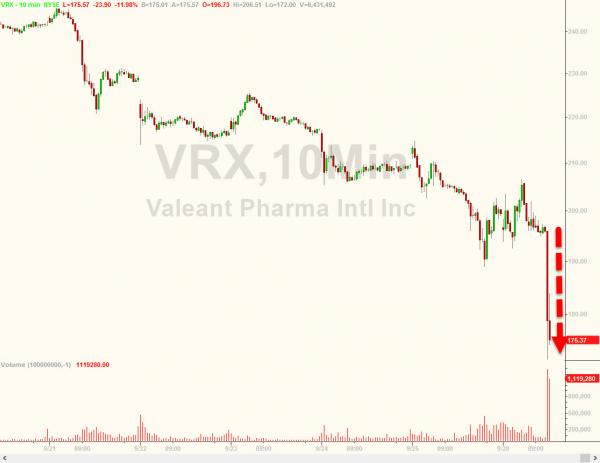 As Bloomberg reports,
Valeant Pharmaceuticals International Inc. shares fell as much as 14 percent after Democrats in the U.S. House asked to subpoena the company for documents relating to drug price increases, the latest move by politicians seeking to curb price hikes on acquired drugs.

 

"We believe it is critical to hold drug companies to account when they engage in 'a business strategy of buying old neglected drugs and turning them into high-priced specialty drugs,'" 18 Democratic representatives wrote in a letter to Jason Chaffetz, the chairman of the House's committee on oversight and government reform. They highlighted Valeant's heart drugs Nitropress and Isuprel, whose prices increased by 212 percent and 525 percent the day that Valeant acquired them.
Very bad news for Bill Ackman and his 20 million shares...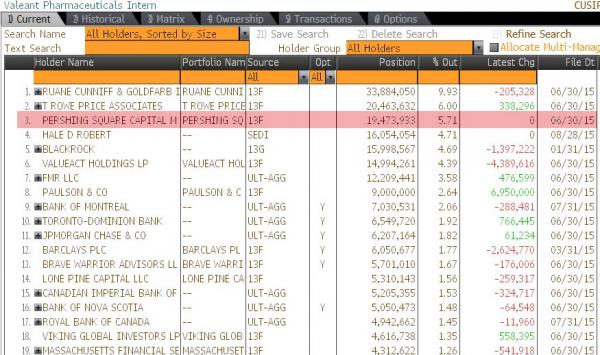 Charts: Bloomberg