Despite the recent rally, it still might be too soon to bet on oil, traders say.
Crude oil jumped more than 3 percent Monday, the latest move in a series of sharp swings for the beleaguered commodity. Ari Wald, head of technical analysis at Oppenheimer, said although there are signs of calmer waters ahead, he doesn't see a safe time to buy just yet.
"We are starting to see some signs of stabilization, that is encouraging," Wald said Friday on CNBC's "Trading Nation." "However, we are recommending that our clients don't play for the upside here, that more needs to be done."
Wald said that when oil hit a new multiyear low in August of $38 a barrel, the weekly momentum was at a higher level than it was at previous lows for crude. This indicated that the selling strength had lessened, which could mean the potential for basing over the next few months, he said.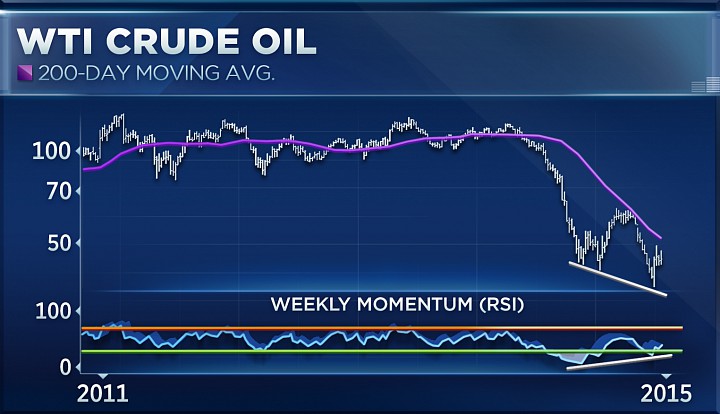 However, the longer-term trend remains downward, he said, with the 200-day...
More