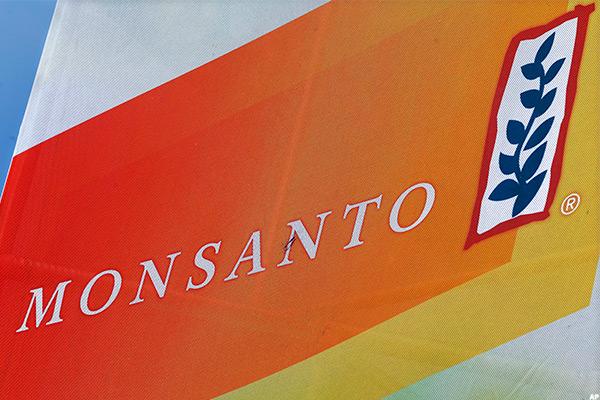 NEW YORK (TheStreet) -- Earlier this week German pharmaceutical company Bayer (BAYRY) upped its bid to acquire agricultural products supplier Monsanto (MON) , and now it appears that a deal could be announced as early as next week, BloombergTV's Mark Barton reported on "Bloomberg Markets" Friday morning.
A combination of the two companies would create the largest maker of seeds and pesticides in the world.
Monsanto is said to be pushing for a price closer to $130 per share, Barton said. The two companies are also said to be discussing increasing the $1.5 billion breakup fee as well.
"The deal could squeeze farmers amid weak crop prices as well," Barton concluded.
Shares of Monsanto are lower in late Friday morning trading.
The markets may be unpredictable, but Jim Cramer can show you how to navigate it like a pro. Follow his blue-chip portfolio of stocks at Action...
More