Summary
Omidria sales have doubled sequentially, its clinical value is becoming appreciated by surgeons and facilities and is reimbursement becoming a non-issue.
Even a strong critic of Omidria has turned into a believer.
Additional patent for Omidria to make the case against Par stronger.
Phase 3 trial of OMS721 in aHUS to start later this year; accelerated approval is a realistic possibility.
The long case just got stronger.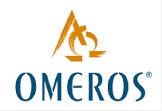 There are many companies that show great promise but lack execution. The biotech world is full of these stories - a company advances a promising candidate through clinical trials and gets the product approved. However, upon approval, the drug fails to generate sales that the company, investors and analysts were expecting. Omeros (NASDAQ:OMER) is not one of them. Sure, Omidria's uptake was slow initially, but this happens to companies that market their first drug.
The company has managed to convince skeptic surgeons about Omidria's clinical value and the reimbursement issues (which is usual for all product launches) are all but gone. The low cash levels were also a major concern and some pointed out that the company will substantially dilute the shareholder base since Omidria has failed to ramp up and since the company is spending heavily on R&D.
This concern also turned out to be unsubstantiated, since management promised a non-dilutive bridge loan - and delivered. Q4 revenues came in below my aggressive expectations but were above the analyst consensus. OMS721 is advancing to Phase 3 trials and even has a chance for accelerated approval. The long case just got a lot stronger and supports my decision to make Omeros my top pick for 2016.
Management shows that it can be trusted
I always pay attention to what management is saying and what the actual execution looks like. I have been following Omeros for more than a year now and I'm very confident about its management team. They are always making conservative statements and have delivered on their promises so far. The cash levels in late 2015 and the fear of dilution were a genuine investor concern.
CEO Demopulos said that they are working on a non-dilutive bridge loan and that they expect Omidria to become cash flow positive by mid-2016. In early January, the company delivered on the bridge loan part. The cash flow positive part has yet to come to fruition and I must admit that guiding for more than $20 million in sales (which is the lowest level needed to get to cash flow break-even) by mid-2016 when revenues are flat sequentially (Q2 to Q3 2015) is a bold statement.
They have reiterated this statement on the Q4 conference call as well, which is also very specific and optimistic at the same time since we are less than four months removed from mid-2016. This is a strong indication that Omidria is exceeding expectations in early 2016. Management has also avoided giving specific guidance about R&D spending, which also points to them being more conservative than they have to be. Based on all of the evidence I gathered over the last few quarters, I think that management is not making promises they cannot keep.
Q4 report analysis
Omeros delivered Q4 revenue and EPS above the analyst consensus. Q4 revenue increased 105% sequentially to $6.7 million. I was expecting revenues to be close to or even above $10 million based on management comments on the Q3 conference call, but it looks like my math was wrong, but my calculations were based on their sell-through numbers rather than the reported method. The sequential growth on a sell-through basis was 74%, representing an acceleration from the Q3 increase of 71%.
Management's guidance for cash-flow break-even by mid-2016 means that quarterly revenues would need to triple in the next two or three quarters. Their optimism is certainly encouraging since they have...
More