Fresh off a new record high, Facebook's stock is showing no signs of slowing as traders forego protection ahead of the company's second quarter earnings, due Wednesday after the close.
Options traders are paying the lowest premium in more than a year to guard against a decline in Facebook's stock, relative to bets on a gain, according to data compiled by Bloomberg.
In other words, they're feeling quite bullish, and not particularly inclined to hedge.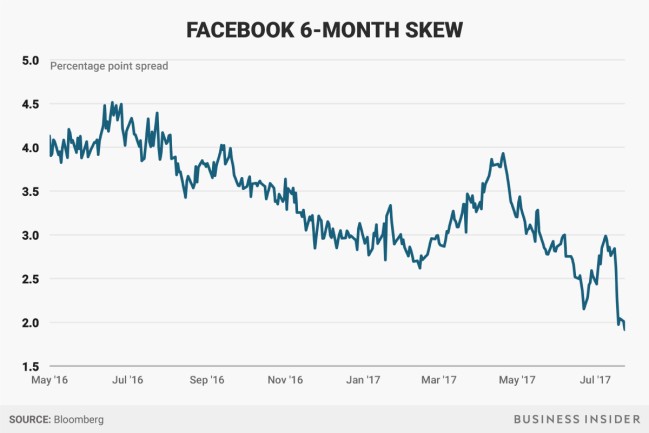 (Facebook investors are hedging the...
More